Are you having problems with your skin lately? Do you want to know how to get rid of dry skin?It might be because the weather is getting colder. It is only natural for the skin to dry up when exposed to severe weather. A lot of times, being exposed to cold weather makes the skin look flaky and more aged. Most of the time, those who have dry skin tend to age more because they have more wrinkles, fine lines and even laugh lines on their faces. Do you want to avoid this? What you can do is make sure that you will get rid of your dry skin.
At this point, you may be wondering how you are going to accomplish that when you do not have any idea about the things that you ought to do. You will get to know more about this as you read on. You may be tempted just to purchase a moisturizer that you can place on your face or lotion of your body, but if you are strictly on a budget, there are some home remedies that you can try that will be as effective or maybe even more effective in getting rid of your dry skin.
Top 10 Natural Ways to Get Rid of Dry Skin Fast
Milk
The great thing about milk is that it has anti-inflammatory properties. This means that if your skin is inflamed because it is dry, milk can make your skin more moisturized. You also have to know that the reason why there are some products with milk is that milk helps improve the skin's ability to retain moisture.
Using a clean washcloth, dip that into warm milk.
Place that in the dry skin area.
Leave the washcloth with the milk for about 5 – 10 minutes.
Wash off the milk with a washcloth that you have dipped in lukewarm water.
This can be done about 3 – 4 times a week.
Sun Screen
You have to remember that another one of the possible reasons why your skin has dried up is because you have been exposing it to the heat of the sun. You can avoid this from happening by making sure that you will use sunscreen. Various sunscreens may have different effects. Just choose a lightweight one that will be best for your skin.
Remember to place sunscreen on your skin 15 – 30 minutes before you leave your house.
Make sure that you will re-apply on your skin whenever you need to.
Try not to overexpose yourself to the rays of the sun even with sunscreen on.
Recommended Reading: How to Get Rid of Sun Spots on Skin(Fast and Naturally)
Use Olive Oil to Get Rid of Dry Skin Fast
Olive oil is known to contain a lot of antioxidants and fatty acids. These are some of the nutrients that your skin needs. Olive oil can help the skin become more moisturized, and at the same time, it can also help soothe the skin all over.
Place a small amount of olive oil on the usual moisturizer that you use on your face. If you are going to use a lotion for your body, you can also add a small amount of olive oil to that to help relieve the skin.
Make sure that you will massage the moisturizer with olive oil in a circular motion on the face area and gently on the body.
Do this after every bath.
Use A Humidifier
Humidity is one of the reasons why people have skin that can be too oily at times. It will be a good idea to use it at times when your skin is already too dry to help moisturize the skin properly. You would need to have an indoor humidity of about 50% to avoid having dry skin.
Turn on your humidifier.
Make sure that you will reach your goal percentage of 50%
Do not expose yourself to too much humidity because this can make your skin too oily.
Apply Honey to Get Rid of Dry Skin Fast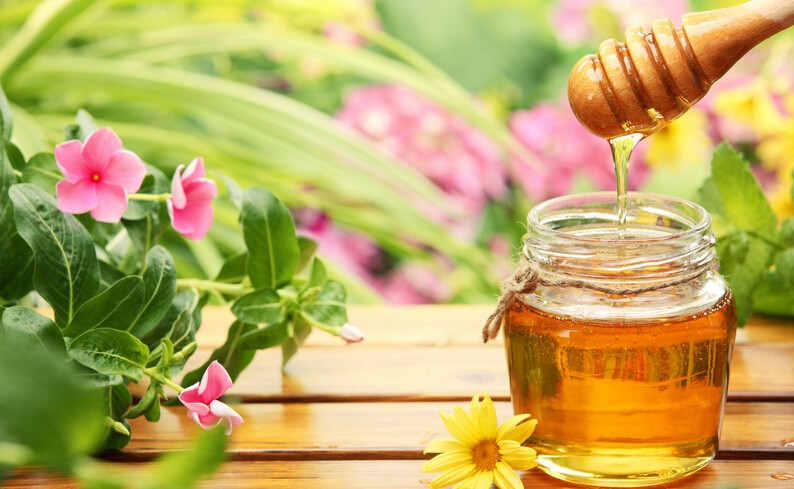 If you would search for natural home remedies that can help your skin become moisturized, honey is probably one of the best home remedies that you can try. Honey is known to contain antioxidants, and they are also anti-microbial which means that your skin will be protected from various microorganisms. Honey can also help lock in moisture to keep it smoother throughout the day.
Rub honey all over your body for about 5 – 10 minutes.
You are recommended to take a bath after since this can be very sticky for your whole body.
You can do this every day if you would choose to because this can help keep the skin moisturized.
Coconut Oil
If you have never tried coconut oil before then, you know that you are missing out. Coconut oil is known to be good for the skin. It can also replenish the amount of moisture that the body may have missed because of taking a bath and doing other activities.
Place coconut oil on your entire body before going to sleep. Make sure that you will not feel too sticky when you do this because you might end up not being able to sleep because you do not like the feeling.
If you would like to feel more comfortable, you may want to place just a right amount of oil after bathing to lock in the moisture.
Recommended Reading:20 Simply Splendid Things You Can Do with Coconut Oil
Use Avocado to Get Rid of Dry Skin Fast
The great thing about the avocado is it is known to have various things that will help the skin become improved from the inside. It can also help the skin become smooth and silky because of its Vitamin A content that can help the skin greatly.
Mash the avocado until it becomes pasty. You do not have to mix it in with anything. You can use just plain avocado.
Rub the paste that you have made in the areas that you would like to moisturize.
Leave the paste on the skin for about 10 – 15 minutes.
Wash it off.
This can be done about twice a week for best results.
Use Aloe Vera to Get Rid of Dry Skin Fast

There are a lot of home remedies that you will see that usually make use of Aloe Vera. Aside from the fact that it can help soothe the effects of having dry skin, it can also help in naturally moisturizing the skin.
Get a fresh Aloe Vera leaf and cut it in the middle.
Place the Aloe Vera gel in the dry areas of the skin.
Place the gel for about 10 – 15 minutes.
Rinse with warm water.
This can be done 2x a day.
Yogurt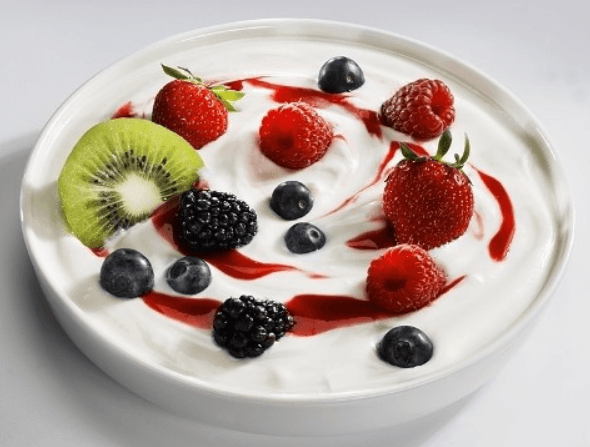 Would you like to make sure that your skin will be properly hydrated? You can achieve this with the use of yogurt. It has anti-inflammatory properties that can help heal the skin if it is feeling a bit irritated. It can also help get rid of bacteria that may be causing the skin to dry up.
Choose fresh and unflavored yogurt.
Place the yogurt directly in the dry areas of your skin.
Take a bath to remove the yogurt from the skin.
This can be done every day.
Recommended Reading: 10 Surprising Health Benefits of Yogurt
Apply Oatmeal to Get Rid of Dry Skin Fast

Do you know that you can help combat dry skin with the use of oatmeal? You can be sure that the high protein content in oatmeal will always help a lot. You can also help get rid of water loss to keep your skin more moisturized than usual.
If you have a bath tub, you can prepare warm water for your bath. Make sure that you will add some essential oils to help you become more relaxed.
You can then add the oatmeal into your bathtub.
Do this once a week.
Why spend money on lotions and moisturizers when you can make use of natural home remedies that can truly help you out? Get to use any of these home remedies and you will be pleasantly surprised with your more even skin.