How to get rid of eczema fast?There is a big misconception that eczema only affects children who are 6 years old and below but studies right now show that people who have experienced it before and even those who never experienced it when they were young may still get some after effects of this condition. While the skin condition may look contagious, it cannot be passed on from one person to another. The main reason why this condition should always be guarded is because it might develop into more serious skin conditions later on.
Common Causes of Eczema
While there are different types of Eczema that may afflict individuals, some of the most common causes of the condition are the following:
Allergies from certain cosmetic products.
Stress
Imbalance with the Immune System
Hereditary (Genetics)
It is possible that if you are suffering from eczema, the reasons mentioned above may be the reasons why you have the condition although there are still other possible causes that would have to be given special attention.
10 Home Remedies to Get Rid of Eczema Fast and Naturally
While it is possible to go to the doctor immediately in order to get to know the different things that would need to be done to get rid of Eczema, here are 10 home remedies that can be tried at the comfort of your own home.
1.Use Salt and Magnesium

The main reason why eczema is a skin condition that is hard to have is because it is itchy and can cause people to become instantly irritable. Since people with eczema who go to the beach usually report that they feel better when they are there, it is because of the mixture of water, salt and magnesium. If you do not live near the beach, this can be a problem so you can make your very own spray.
Direction
Mix in water, salt and magnesium and place it on the atomizer.
Spray on the affected area whenever needed.
2. Coconut Oil

It seems that there are a lot of people right now that are not aware that coconut oil is highly beneficial for a lot of things. It can be used to make the hair grow better and it can also make the skin softer. It also has some properties that can help relieve the effects of eczema.
Direction
Place an ample amount of coconut oil on the skin.
You may choose to rinse it off after about half an hour or leave it on the skin longer.
Do it as you may see fit throughout the day.
3. Apple Cider Vinegar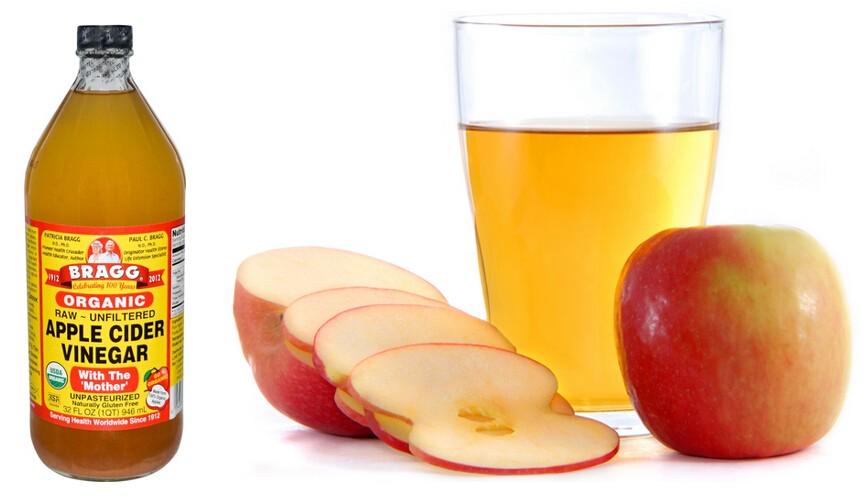 No home remedy list will be complete without apple cider vinegar. This vinegar contains properties that can be extremely helpful for the skin. It has anti inflammatory properties that can help relieve the skin from itch.
Direction
Place two tablespoons of apple cider vinegar with two cups of water.
Wash the area afflicted with eczema with the solution that has been created.
Let the area dry or you may choose to dry pat the area afterwards.
Do this two to three times a day.
4.Try Mashed Fruits
While fruits are known to be naturally good for the body, they can also be effective to be used in treating eczema. You would need to have mangoes, strawberries and bananas.
Direction
Mash the mangoes, strawberries and bananas together to form a paste.
Place the paste on the affected area of the skin.
Wash off after about 30 minutes.
Do this every day.
5.Get Rid of Eczema on Scalp With Lemon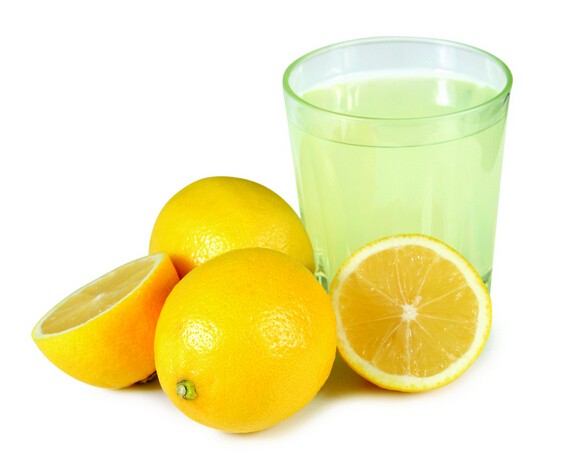 Lemon is known to have properties that can help get rid of the inflammation of the skin. It reduces the swelling brought about by the condition and this is the reason why it is an effective home remedy for the skin.
Direction
Place lemon juice and water together and place it on an atomizer.
Spray on scalp whenever needed.
6.Aloe Vera
Aside from the fact that Aloe Vera is known to be a component that is usually used for the hair, it can also be applied to the skin because of its natural healing properties. Since it is anti inflammatory, it can help cure the redness and itchiness brought about by the condition.
Direction
Cut an Aloe Vera leaf in half.
Make sure that the gel of the Aloe Vera will be placed directly on the affected area.
After about 15 minutes, rinse off the Aloe Vera gel and pat dry.
Apply it 2 – 3 times a day.
7.Get Rid of Eczema on Face With Bleach
This is a home remedy that should not be done often because of its many properties on face. Do remember that if ever this is used, it should be used sparingly. It should only be done in extreme cases.
Direction
Place a half cup of bleach with 40 gallons of water.
Soak on the water mixed in with bleach for about 10 – 15 minutes depending on how extreme the condition is.
Do this every other day for the best results. Usually, results will be seen after a few months.
8.Sandalwood and Camphor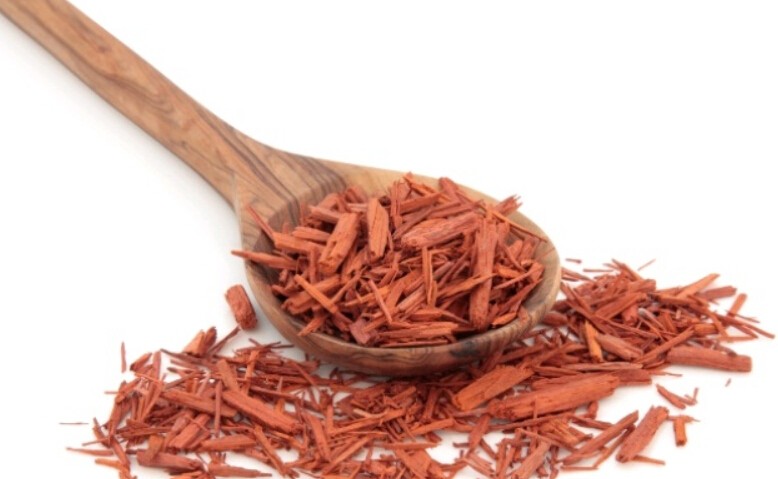 These two components are known to have properties that can help relieve the itchiness and pain that may be caused by the condition. It can bring relief to people who are suffering from eczema especially when done regularly.
Direction
Mix in sandalwood and camphor together until the mixture becomes pasty.
Apply the paste on the affected area of the skin( face,neck,scalp,feet,arms,legs,around eyes,around mouth). Although this paste is usually placed on the hands, they can also be used in different parts of the body.
Repeat doing this every day until the skin becomes healed from the condition.
9.Castor Oil
A lot of adults are not into using castor oil probably because they remember having to ingest it in the past because of various conditions like digestive or throat problems but this time, castor oil need not be ingested in order to be effective. It can just be placed on a skin as an effective home remedy against eczema.
Direction
Place the castor oil on the skin and leave it in for about 15 – 20 minutes.
Rinse it off with warm water afterwards.
Doing this often will eventually make the process of healing faster and can help relieve the itchiness brought about by the condition.
10.Witch Hazel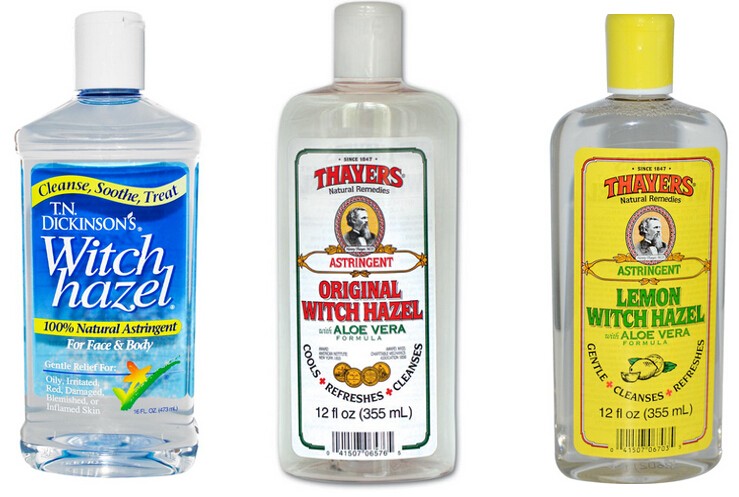 One of the main reasons why you are probably stressed with eczema is because it peels off the skin. Do remember that a little bit of witch hazel can help prevent that from happening. In the process, the witch hazel can also help relieve the inflammation of the skin.
Direction
Prepare warm water for the tub.
Place a few drops of witch hazel on the water placed inside the tub.
Soak for about half an hour.
Do this about three times a week to get the best results.
Recommended Reading:Blue Waffle Disease causes,symptoms,pictures and treatment
Other Useful Tips to Prevent Eczema
Keeping the skin moist
Drink enough water
Reduce the stress that you are feeling to avoid aggravating your condition
Wet wraps is useful to prevent eczema

Pay attention to your diet, avoiding food products that might trigger some problems should be avoided thoroughly.

Wear natural fabrics to prevent eczema