Have you ever had hair that made you not want to get out of the house anymore? Want to know how to get rid of frizzy hair fast at home?There are times when you have dry, frizzy hair that cannot be touched by anyone because you know that it will be embarrassing. Do remember that hair is very complicated. There are times when they are good and most of the time, especially when there are special occasions, hair just looks bad.
Do remember that as long as you will do some things to your hair, you can be sure that your hair will become tamed and will make you look great every time. Here are just some of the things that you can do. This list contains a mixture of home remedies and generally things that you can do in order to improve the current condition of your hair.
10 Easy Natural Ways to Get Rid of Frizzy Hair Fast at Home
Bananas
You may not know this but bananas can actually be good for the hair. Banana can naturally condition your hair to make it look healthy and smooth. You can also be sure that bananas can naturally nourish your hair.
Blend one ripe banana, a little bit of olive oil and honey.
After shampooing your hair, place the banana mask on your hair.
Leave on the hair for about half an hour before rinsing.
Rinse off with warm water.
Do this about once a week.
Use Coconut Oil to Get Rid of Frizzy Hair

Have you noticed that a lot of the hair products that you can see right now have coconut oil? The main reason for this is because coconut oil is good for the hair. Coconut oil has a naturally calming effect on the hair so this means that it can make the hair smoother and more natural looking.
Warm up coconut oil.
When it is warm enough, place on the hair.
Massage on the scalp for about 30 – 40 minutes.
Rinse the coconut oil from your hair.
Shampoo and condition your hair.
Read: 20 Simply Splendid Things You Can Do with Coconut Oil
Apply Eggs to Get Rid of Frizzy Hair

You might not know this but eggs are actually very helpful for the hair. Eggs naturally have a nourishing effect on the hair not to mention that it can make hair look shinier and healthier. This is something that you truly need when you are going through a bad hair day.
Mix one whole egg with tap water.
Apply to the hair.
Massage gently on the hair.
Wash out with water.
Shampoo and Condition Hair.
This can be done at least once a week.
Apply Avocado to Get Rid of Frizzy Hair

Do you know that avocado can do a lot for your hair? Aside from the fact that it can make your hair naturally smooth and silky, you can be sure that your hair will get the nutrients that it needs with the use of the avocado. This can also help prevent the appearance of split ends.
Choose a ripe avocado.
Mix the avocado with coconut oil and mash them together.
Place the paste on the hair and leave it there for about half an hour.
Do your normal routine of using shampoo and conditioner afterward.
Do this twice a week.
Apple Cider Vinegar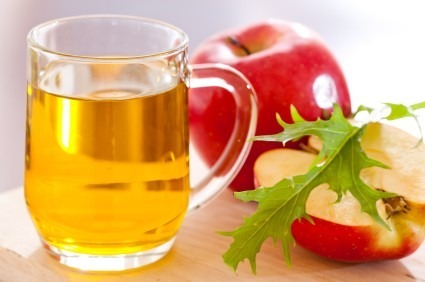 You may want to avoid using this on your hair but you have to remember that it can do a lot of wonders for your hair. Aside from the fact that it can improve how your hair looks, you can be sure that it can help cleanse your hair and scalp because it can remove dandruff and make sure that your hair will have that natural shine again.
Add one tablespoon of apple cider vinegar to a cup of warm water.
Place it on the scalp for about 20 minutes.
Rinse thoroughly.
Do this about 2x a week.
Use Hot Oil to Get Rid of Frizzy Hair

If in case you are a bit terrified to use natural remedies for your hair, do remember that you can also make use of commercial products for your hair. Do remember that the less fragrant a hair product is, the better it is. If it is too fragrant, this may mean that there are a lot of chemicals that are placed on the hair. You may choose to have your hair undergo hot oil treatment in a salon or do it on your own.
Use a safe hot oil treatment.
Place the hot oil treatment from root to tip.
Place the hair on a hair mask.
Leave it on the hair for about 15 – 20 minutes.
Rinse off the hot oil.
You will notice that you have softer and shinier hair.
Avoid Towel Drying Hair
You may be tempted to towel dry your hair after taking a bath because you would like it to dry at the soonest possible time. You do this especially when you are rushing but you have to remember that you are not recommended to do this because the fiber of the towel may be damaging the cuticles of your hair.
Instead of towel drying your hair, you may want to just let it dry naturally.
You can also gently press out the water from your hair.
If you absolutely have to towel your hair, make sure that you will use a micro fiber towel to reduce possible damage.
Avoid Using Hair Curlers and Other Hair Gadgets
It is likely that there are moments when you just want to straighten your hair or there may also be times when you would like to curl it so that you can look different. While this is okay if you are not going to do it often, doing this often will result to having a frizzier and drier looking hair.
Let the natural beauty of your hair shine.
Make sure that if you need to use hair gadgets, you will not do it every day to give your hair time to recuperate.
Stop Blow Drying Hair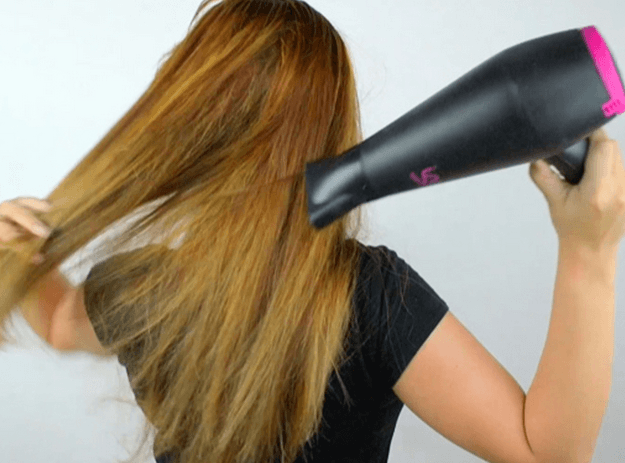 You might think that blow drying your hair will make the hair look tame throughout the day but there is always a chance that when you expose your hair to too much heat, it will tend to look dry and frizzy. You remedy this by getting hair treatments or placing vitamin E on your hair after blow drying.
Try to blow dry without using too much heat.
Do not blow dry too long.
Try to avoid blow drying your hair every day.
Read: Top 10 Home Remedies for Hair Growth Fast
Ponytail or Bun
If your hair is truly frizzy and just plain unruly, you can remedy this immediately by making use of a ponytail or bun. Placing you hair that way will make it easier for you to go through your day not worrying about your hair. You can also think of other hairstyles that involve putting your hair up so that you do not have to worry about this at all.
The things that are mentioned above are only some of the things that you would need to do to ensure that your hair will be better protected. You also have to make sure that you will only use hair products that do not contain products that can dry your hair entirely.