There are different moments when you cannot help but get forehead acne. You may be undergoing a lot of stress, and you barely have time to freshen up and be clean. Whenever you have forehead acne, you sometimes cannot help but feel depressed because of how you look. It is somewhat okay if you do not have any significant event to attend to but if in case you do, how can you possibly get rid of your forehead acne at the soonest possible time?
Causes of Forehead Acne
It is essential to get to know the possible causes of getting forehead acne so you will know what might be causing the acne to appear on your forehead.
Excess Stress – When you are stressed about life in general, you may be causing your hormones to be imbalanced. This may cause acne to appear on your forehead.
Oily Scalp and Skin – If you do not regularly wash your hair, there is a significant chance that you will also develop some acne on your forehead. There are even times when people develop acne on their scalp.
Hair Products – If the hair products that you are using are too strong for you, this might cause your skin to react in a bad manner. If you start having breakouts because of a specific hair product, you may need to look for other hair products instead.
Aside from the reasons that are mentioned above, digestive problems have also been reported to affect the appearance of forehead acne as well as medications and even dandruff. Once you have figured out the causes of your forehead acne, how will you get rid of it?
8 Easy Ways To Get Rid of Forehead Acne Fast
Here are the ways by which you can get rid of forehead acne:
Lemon Juice
You are probably aware that lemon juice is acidic and at the same time contains Vitamin C which can be useful for the skin. Just remember that when you are using lemon to get rid of your acne, it will be best to use them at night when you will not be exposed to the sun. Being exposed to the sun while you have lemon juice on your forehead may cause the appearance of blemishes.
Extract the juice from the lemon.
Using a dropper, drop a few drops on the acne on your forehead.
Leave on the forehead overnight.
Tomatoes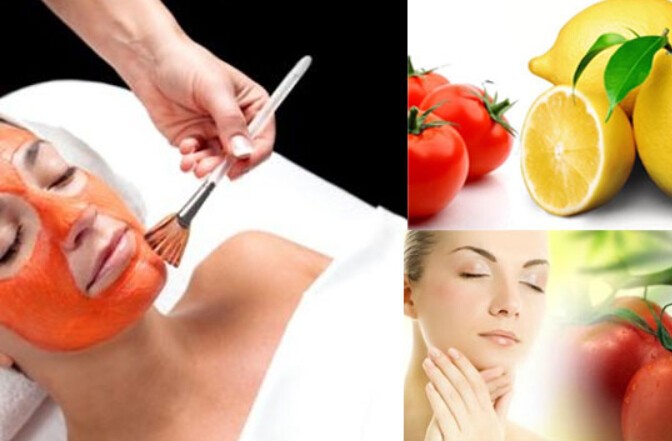 If you have always loved tomatoes, then you will have no problems using them as your facial mask to get rid of the pimples that you have on your forehead. Aside from being able to heal acne, tomatoes are also known to get rid of acne scars efficiently. You know that using tomatoes can be easy to do.
Dilute the tomato juice with water.
Apply the juice to your forehead especially on spots with acne.
Do this twice a day.
Eggs
You may not know about this yet, but eggs are highly effective in getting rid of your acne. It is true that the feeling may not be the best that you will feel especially when you place them on your forehead to get rid of acne but you do know that they can help you out a lot. Why not try to get rid of acne with the use of eggs.
You can use egg whites for the best result.
Just place a few drops of egg whites on your forehead.
Leave the egg whites for a few minutes or for as long as you can.
Apple Cider Vinegar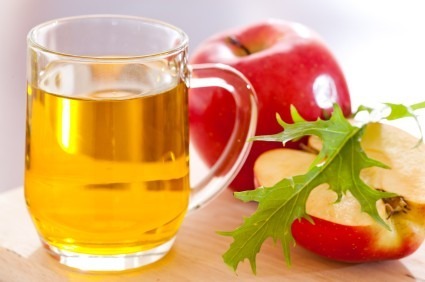 You have to realize that no list will be complete without apple cider vinegar as a home remedy. This is known to be a very useful home remedy for acne so it can work if you place it on your forehead.
Make sure that you will use a cotton swab to place the apple cider vinegar on the acne.
You may place it once or twice a day.
You are recommended to leave the apple cider vinegar on your forehead for as long as you can to make it even more useful.
Tea Tree Oil
One thing that can be said about tea tree oil is that this can be highly effective in getting rid of acne. You need to mix it with other essential oils or at least dilute it before placing it directly on your forehead.
You need to mix the tea tree oil with a little bit of water.
Apply the mixture that you have made on your forehead especially the places where there is acne.
You would need to leave the mask on overnight.
The moment that you wake up rinse off the tea tree oil mask.
You may need to do this until you get your desired results.
Face Washing Twice A Day
How may times do you usually wash your face? If you do not wash your face at all because of various reasons like you are too busy with work, or you barely have time to freshen up then you can already expect that you will start getting acne on your forehead.
Choose the right facial wash that will allow you to clean your face appropriately. You may have to go through some products before you find the right one for you.
You are recommended to wash your face when you wake up.
Wash your face again before sleeping at night. Make sure that you will remove all traces of makeup from your face.
Clean Your Bedding and Pillowcase
One of the reasons why you may be getting acne on your forehead and perhaps other parts of your face is because you are using dirty sheets on your bed and your pillows. You need to make sure that you will wash them and you might see a difference in your skin.
Remember that if you would not clean your bed sheets and pillowcases, you may be placing the same oil and bacteria on your face all over and over again.
Pillowcases must be washed about twice a week.
Your bed sheets may be changed once a week.
Salicylic Acid
You have to remember that to get rid of your acne efficiently. You may need to search for products that contain salicylic acid. The great thing about this is that when dead skin cells are removed, acne may also be removed.
Remember to exfoliate with a product that contains salicylic acid about 2 – 3 times a week.
You will see some difference as long as you will do this.
Now that you are already aware of the different things that you can do so that you can get rid of forehead acne, remember that using the right products will make a lot of difference. Whether you would choose to use home remedies or over the counter products that you can apply on your forehead, you can be sure that with dedication, you will be able to get rid of your pimples in no time. Make sure that you will also be consistent in doing things.