How to get rid of dark elbows and knees?There was a time when dark knees were not considered to be a problem because people had to wear modest clothes all the time but as the years went by, the clothes that people wear are already shorter than before. If you are also fond of wearing shorts or dresses that are above the knee, you have to make sure that you look neat and tidy still.
There are some who are having problems with this trend though because they think that their knees are too dark. Let me ask you now, are you having this problem too? If you are, then you do not have to worry because there are several things that you can do that can help get rid of your dark knees.
What Causes Dark Spots on elbows and Knees
It has been said again and again that in order to find the proper solution, the main root of the dark elbows or knees must be given special attention first. Here are just some of the possible causes of having dark knees:
Frequent Rubbing of Knees – Do you kneel down all the time on hard floors? Do you always wear tight clothing? When your knees rub to different surfaces all the time, they tend to become a bit dark.
Dry Skin – If you have naturally dry skin, it is more common for your knees to become darker. Moisturizing is the key to this problem.
Improper Hygiene – Not being clean all the time can cause darkened knees. Make sure to rub the knee and other sensitive areas gently but make sure that they are also clean all the time.
Genetics – Sometimes, darkened knees can be passed on from one generation to another.
Obesity – There are instances when the excess fat causes some areas of the skin to darken.
The above mentioned things are just some of the possible causes of dark knees. It is likely that there are more causes that are just not mentioned above.
10 Natural Home Remedies to Get Rid of Dark Elbows & Knees
Do remember that home remedies may be effective but they are not approved medically. They are considered to be safe but to be sure, you may still want to consult with your doctor about it to make them more effective.
1.Lemon Juice
A lot of people do not know that lemon juice is actually a natural bleaching agent which means that they can make the skin whiter over time. This is also the same for most of the citrus fruits that are available in the market.
What You Need:
Note:You may need to cut a lemon into different sections and rub them on the knees. This can be done in the evening and the lemon juice can be washed off from the knees in the morning.
2.Aloe Vera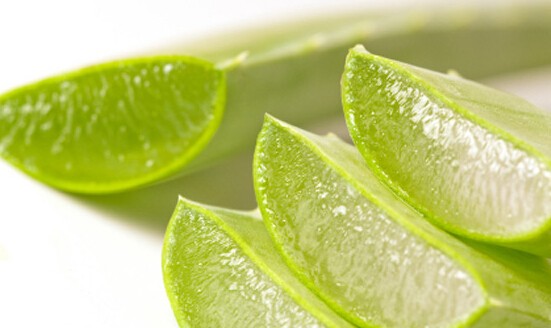 When people usually mention Aloe Vera, they think of the item as something that can be used for the hair. While this is true, Aloe Vera is also known to be good for the skin. In fact, a lot of people use Aloe Vera in order to get rid of different skin problems. In this case, Aloe Vera can also be used for the darkening of the knees.
What You Need:
Aloe Vera leaf cut in half
Note:You can cut the Aloe Vera leaf in half and use the gel found on the Aloe Vera leaf on the affected area of the skin. It will keep the knees moisturized and can help diminish the darkened areas over time.
3.Get Rid of Rough Darkened Knees With Sugar
There are still a lot of people who are not aware that sugar is more than a sweetener. It can also be used to exfoliate different areas of the skin. Sugar is known to take out the dead skin cells that can be found on the skin.
What You Need:
Note:Place the olive oil on a clean container first then mix in the sugar. Make sure that you have enough so that the mixture will tend to look a bit grainy because of the sugar yet it is liquid enough to be placed on the skin. Place it on the knees to get rid of the dead skin cells that might be causing the knees to become dark.
4.Coconut Oil
There are some people who assume that any kind of oil can be used in order to moisturize the skin but this is not true at all. The oil has to have some properties that can eventually lighten the skin such as coconut oil.
What You Need:
Note:You may choose to mix in coconut oil and olive oil together or you may do it separately. After taking a bath, place the oil on the affected or darkened area of the skin. This will help keep the skin moisturized. This can be repeated throughout the day.
5.Yogurt and Almond Powder
Yogurt is known to have a lot of good properties that can be used for the skin while almond powder also has some components of its own that can be extremely helpful.
What You Need:
Note:Make sure that you have equal amounts of yogurt and almond powder and mix it in together. You can then place the paste on the knees. Make sure that you would wait out a few hours before you rinse it off.
6.Yogurt and Honey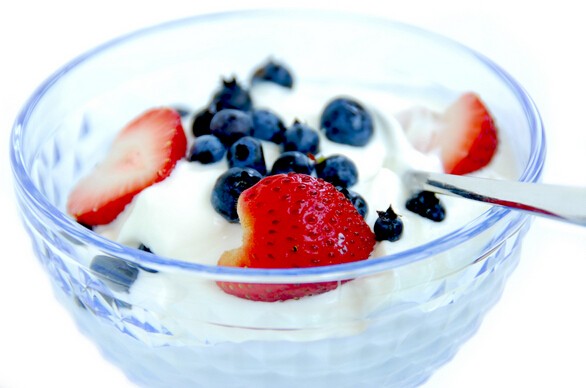 If you do not have almond powder, you can alternate the almond powder with honey. It can be as effective but is usually more available.
What You Need:
Note:Place in the mixture of the yogurt and honey on the knees. This can then be left for about 20 minutes. Once absorbed by the skin, the excess can be rinsed off with lukewarm water. This paste can help exfoliate the skin and bring out the new skin that is lighter.
Read: 10 Surprising Health Benefits of Yogurt
7.Baking Soda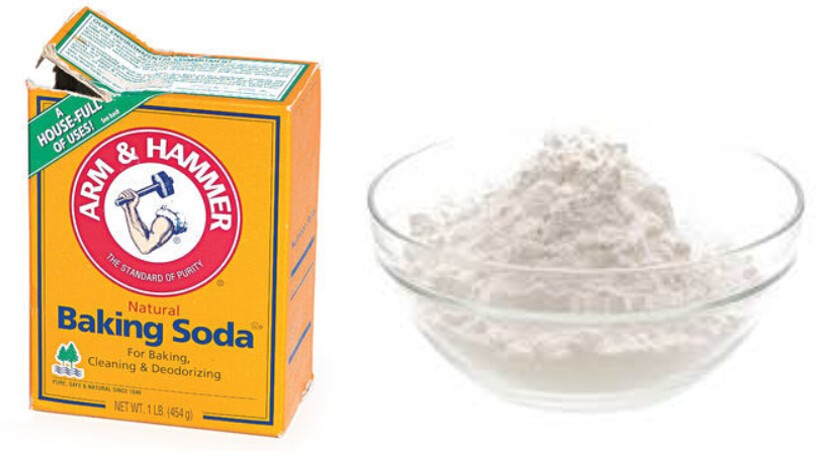 A lot of people are not aware that milk has a lot of properties that can help shed off the darkened areas of the skin. Mix milk together with baking soda and it can be extremely effective especially if done often.
What You Need:
Note:Make a paste out of the milk and baking soda. You can then store the excess paste inside the refrigerator since this paste is going to be used often. Place the mixture on the knees every other day for the best results.
Read: 12 Amazing Health Benefits of Baking Soda
8.How to Get Rid of Dark Knees Overnight With Glycerin
A lot of people are not aware that glycerin can be bought on its own over the counter. Why use glycerin in small percentages that can be found in different products when its raw version can be purchased and use effectively?
What You Need:
Note:Make sure that you place the glycerin on the knees before going to sleep. Do remember that it has a sticky texture and some people may find this irritating in the beginning but will get used to it later on. Make sure to use this every night for the best results.
9.How to Get Rid of Dark Knees and Ankles With Apricots
Have you ever wondered why most of the scrubs that can be found in the market are apricot based? This is because of the natural properties of apricots that can be extremely helpful in getting rid of dark patches of the skin.
What You Need:
Note:Make sure that you place the raw apricot on the knees. You can leave it in for about a few minutes or so. After about half an hour, the raw apricot can be removed. Cleanse it further with warm water.
10.Use Hydrogen Peroxide
For those who would like their knees to become whiter, making use of hydrogen peroxide is one effective way of getting rid of the darkened areas. Hydrogen peroxide is usually included as one of those ingredients found in different skin products.
What You Need:
Note:Do remember that you can use the hydrogen peroxide on its own with the use of cotton so that you can place it on the darkened sections of your knees. Do it every other day to get the best results. After a few weeks, the results will become apparent.
Read: 15 Amazing Benefits and Uses of Hydrogen Peroxide in Your Home
These are just some of the home remedies that people can try to help get rid of dark knees. There may still be others that are just waiting to be discovered. Do these home remedies for dark elbows and knees now to get smoother and whiter knees in no time.