Are you have tired of having difficulty breathing or excess mucus? Nasal congestion does not necessarily mean a cold. Some other conditions can also cause these symptoms to include flu, rhinitis, sinusitis, fever, allergies, and a stuffy nose.
A stuffy nose, also called nasal congestion, is caused by inflammation of blood vessels in the nose and swelling of the nasal tissue. This can result in excess mucus in the nose that no longer drains, thus blocking the nose. Nasal congestion can make it difficult to breathe. Other symptoms include sinusitis, nasal congestion, and headaches.
Fortunately, some home remedies can effectively get rid of a stuffy nose fast! Even better, the materials used in these methods are very common; you can easily find them in your home.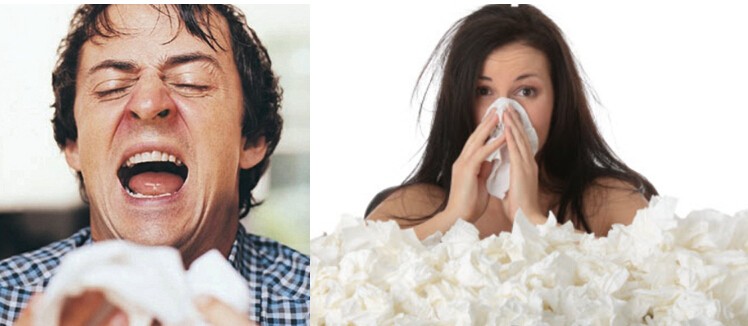 9 Common Causes of a

Stuffy

Nose



There are different possible causes why your nasal passages are congested, such as the following:
Rhinitis – Rhinitis refers to the inflammation of the nasal cavity that usually is caused by allergies.
Common Cold – An airborne virus normally causes this. It can affect your upper respiratory tract.
Influenza – This is a type of infection that affects the whole respiratory system. Many people who have this condition normally have trouble with breathing and may also experience other symptoms such as painful bones and muscles. This can spread easily so if you have a low immune system. You should not mingle too much with people who have it.
Hay Fever – This is also known as Allergic Rhinitis. When your body tries to expel what has caused the allergies, you may begin to feel uncomfortable. Itchy eyes and sneezing may characterize this.
Sinusitis – Millions of people become affected by sinus infections every day, and they do not realize it. This is a common condition that causes the sinus area to become inflamed.
Enlarged Adenoids – These are issues that are found at the back of the throat. Like the tonsils, they are responsible for protecting the body to help fight possible bacteria and viruses.
There are times when they become inflamed, and the body reacts by having a clogged sinus. Some people would need to remove their adenoids to get relief.
Allergies – Some people assume that Allergic Rhinitis and allergies are the same, but allergies are more serious. This can help attack certain things you have placed inside the body, even when it is harmless.
This can be a problem when it becomes severe. The face and other parts of the body may become inflamed, and the person may break out in itchy rashes.
Some would require immediate medical attention. If you start to experience this, you may need to get treatment at the soonest possible time.
Respiratory Syncytial Virus Infection – This is a type of infection that usually affects children more than adults. This virus may go undetected for a while because of its similarities to the common cold, but a quick checkup will determine if this is the primary cause of the inflamed sinuses.
Swine Flu – This is a severe condition that can be passed on from one person to another. When a person sneezes, thousands of germs will become airborne, and these germs can be breathed in by various individuals.
No matter the cause of your stuffy nose, you should get relief from it at the soonest possible time.
18 Natural Remedies to Get Rid of a Stuffy Nose Fast
Here are some natural remedies to clear your nose and help you breathe better during the day and at night.
1. Saline Nasal Spray
A saline nasal spray is a very effective way to reduce nasal congestion. It can increase the moisture in the nostrils and make the mucus in the nasal cavity thin. At the same time, saline can help you discharge the mucus or bacteria to relieve the inflammation of your nose.
When choosing the right saline spray, choose the ones that are labeled saline-only. This means that you are getting pure saline, and you will not be exposed to other medications. This method is not recommended for pregnant women. Some saline sprays also include decongestants; you should consult your physician before using them.
You can buy a sterile saline spray at most pharmacies.
Mix 1 cup warm water and 1/4 teaspoon salt in sterile water.
Leaning against the edge of the sink, choose a suitable posture.
Slowly spray saline into a nostril. You can direct your nostrils toward the drain, allowing water to flow easily from your nose.
You can do this 2-3 times a day. Using it too much might aggravate the condition.
2. Warm Compress
Your nose needs warmth and moisture when it is already inflamed and stuffy. Placing a warm compress on your nasal area may help improve your breathing. If you do not have a heating pad, you can use a warm towel and place it on your face.
First, soak the towel in warm water; you should not use water that is too hot or burns the skin on your face.
Squeeze the water out of the towel and lie down.
Put the towel on the bridge of the nose.
Rewet the washcloth when the temperature of the towel decreases.
Repeat this multiple times, and if you feel bored, you can listen to music.
Warm can help ease the inflammation of the nose, ease uncomfortable. If you would like to improve how potent it is, you may also place a slice of ginger along with the warm cloth.
3. Steam
Steam and heat are very effective for nasal blockage caused by dry mucosal membranes. Boil water in a pot and carefully lean on the steam. Cover with a towel and inhale deeply. Make sure do not to scald your face. If you feel too hot, just slightly further away.
Usually, the mucus in the nasal cavity can moisten the inhaled air, but the air dries out due to the dry climate in winter. After a period of time, the nasal mucosa will not provide enough mucus. Dry mucosal membranes tend to irritate more easily and therefore swell or produce more mucus.
The steam will moisten the mucus and allow it to flow normally. Just one thing to remember, the steam effect will not last, but it will provide temporary relief. In addition, a hot shower or bath is also a good remedy to relieve the feeling of a stuffy nose.
4. Take a hot shower or bath

If you are having problems with nasal decongestion, taking a hot shower may be the best option for you to have. The steam will help soothe the irritated blood vessels and soften the mucus to drain the mucus stuck in your nose. The hot shower will help relieve inflammation and breathe better.
Get ready for hot water, close the bathroom door, and do not allow steam to escape. Then take a steamy shower. If you do not want to take a bath, you can also inhale the vapors by other methods.
5. Use A Humidifier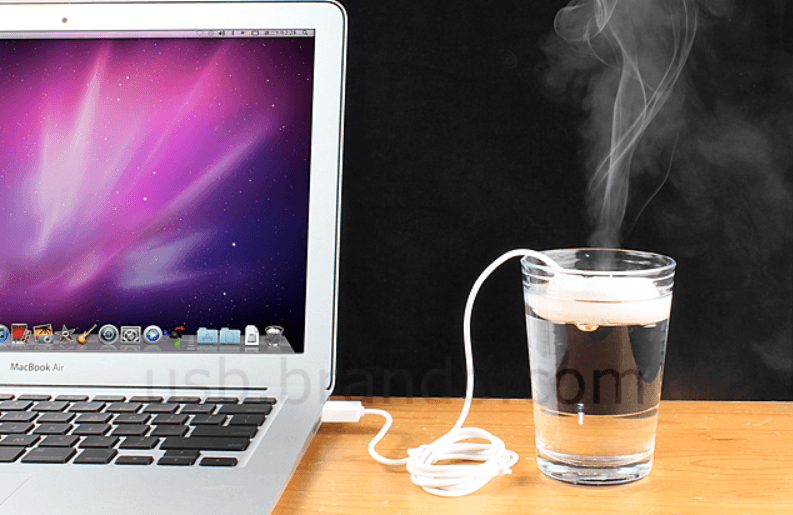 Breathing moist air will help soothe irritated tissues of your nose as well as swollen blood vessels. A humidifier can provide a quick and easy way to get rid of sinus pain and, at the same time, clear your stuffy nose. This method works very well, especially at night.
You can place an air humidifier that will help you breathe better at night and get a better night's sleep. The machine is in charge of converting the water into the air to moisture so that your inflamed sinuses can get relief. This can also help thin out the mucus from your nose so you can breathe better.
Remember to clean the humidifier frequently and use distilled or boiled water. Tap water contains bacteria that may aggravate the condition further.
6. Hydrate yourself from the inside
It may be easy to forget about hydrating yourself when you can think about how you cannot breathe. There are different types of liquids that you can take.
Water is still the best option, but if you want to drink other liquids, this will be fine too. You can take sports drinks, juices, and even clear soups.
Through the fluids, the mucus will be removed from your nose. The less pressure there is, the less inflamed your sinuses are going to be. Remember that if you are also experiencing a sore throat and your stuffy nose, you should take only warm fluids to soothe the irritation.
7. Try Neti Pot

Neti Pot has been used for centuries to clear out the sinuses. They are meant to make a pathway so that the mucus can be effectively cleared. It contains a saline solution that will help remove the mucus from each nostril. You can get relief within minutes provided that you will use it correctly.
Mix a heaping 1/2 teaspoon of non-iodized salt with 6 ounces of warm boiled water until the salt dissolves completely.
Leaning against the edge of the sink and turn your head to the side. Keep your forehead slightly higher than the chin.
Avoid talking and breathe through your mouth to close off your mouth and throat.
Slowly Insert the spout into one nostril and spray the saline. Repeat the process on the other side nostril. If the saline drains out, lower your forehead slightly.
Clear your nose gently and remove the excess water.
At last clean and dry your neti pot to prevent bacteria growth.
8.Eucalyptus Oil

Eucalyptus oil can be beneficial for people who are suffering from nasal congestion. Eucalyptus oil comes from the Eucalyptus tree, and it has been used for a long time because of its healing properties.
When you inhale Eucalyptus oil, this can help decrease the inflammation of the nasal lining. This will be effective in making you breathe easily.
Place a few drops of the Eucalyptus oil in a pot of boiling water and allow yourself to inhale the steam. If you have an oil diffuser inside your room, you can also place a few drops and let yourself inhale the healing scent of Eucalyptus.
You can also place a few drops of the eucalyptus oil on a clean cloth or handkerchief. Then inhale the eucalyptus oil whenever needed for instant nasal relief. To sleep better, eucalyptus oil can also be placed on the pillow for relief at night.
9. Apple Cider Vinegar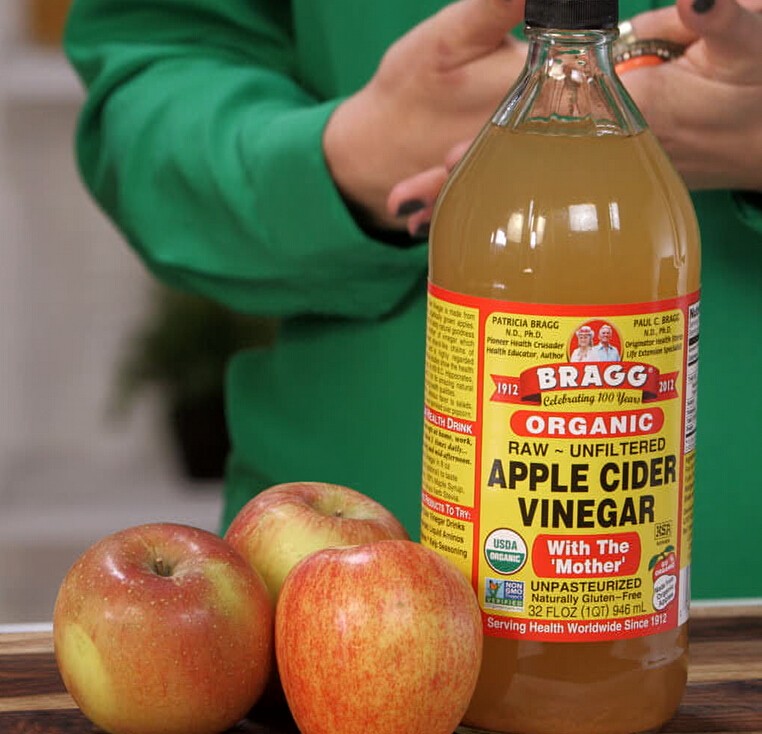 ACV has always been listed as one of the home remedies that people should use for a wide array of various conditions. It is not surprising that this can be effective against a stuffy nose as well. It can help thin out the mucus so that you can breathe better. If you want instant relief, you need to add some ACV to your diet.
Prepare a cup of warm water. Then add two tablespoons of apple cider vinegar and a tablespoon of honey into the water. This will make the mixture taste better. Drink about three times a day for a week or until the nasal congestion becomes better.
10. Peppermint Tea
Different types of tea can provide different purposes. This time, peppermint tea can be highly effective in helping you breathe better.
Peppermint has anti-inflammatory properties that can help eliminate the inflammation of your sinuses and make you feel better. The menthol of the peppermint tea may also reduce stuffiness. Take peppermint tea when you have a stuffy nose.
11.Green Tea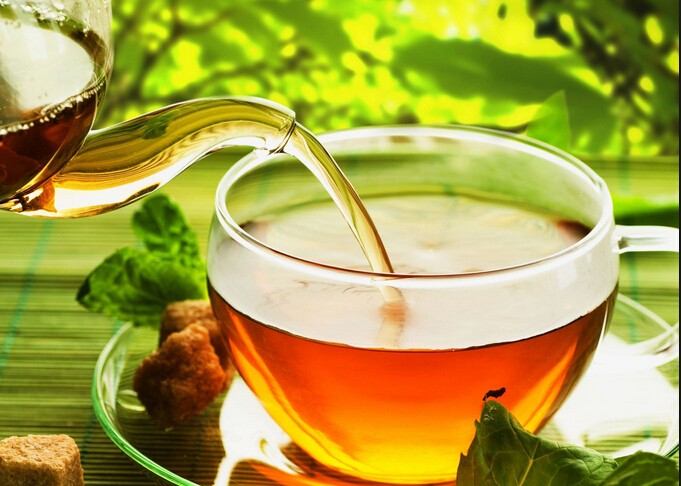 Green tea is a popular natural remedy that people can use for different conditions. At this point, it can be used to get rid of nasal congestion. Green tea has a lot of properties known to help get rid of sinus and nasal problems.
Place the green tea bag or place green tea powder, depending on your preference, on one cup of hot water. Add honey to make the tea taste better. You can also inhale the fumes of the tea and honey first before drinking. Do this about 3 times a day.
12. Garlic
Garlic has antiviral and antifungal properties that can help get rid of nasal congestion. It can also be very effective in getting rid of colds and flu, causing nasal congestion.
Boil about 3 cloves of peeled garlic. Once it comes to a boil, add a teaspoon of turmeric powder. Drink the garlic and turmeric mixture about 3 times a day.
13. Vegetable Juices
It seems that many people underestimate the power of vegetables. Vegetable juices are infused with so many vitamins and nutrients that the body needs to make the immune system better.
Make a vegetable juice made with cabbage and spinach mostly. You can add other vegetables if you please. Take this every day for 10 days. Nasal problems will be reduced significantly after the 10 day period.
14. Black Pepper
You may probably be surprised that black pepper is actually something that can be used to get rid of nasal congestion. It contains some properties that can help relieve the nasal passages at the soonest possible time.
Bake about 4 pieces of whole black pepper for a few minutes. Then ingest the baked black peppers every morning.
15. Horseradish and Cider Vinegar
This natural herbal remedy is very effective in treating nasal congestion and inflammation related to colds. Apart from being very effective, it is also very easy to prepare.
Grate some fresh horseradish and put it in a glass jar. Then you will fill the jar with ½ liter of cider vinegar and close it tightly. Keep the jar for 10 days; remember to shake it occasionally. After 10 days, you can open and breathe for 5 minutes to clear the sinuses. You can do this several times a day.
Alternatively, you can also smell a cotton handkerchief moisten with this mixture. You can take this treatment for five days. If the symptoms persist, you can repeat this cure.
16. Take a thyme tea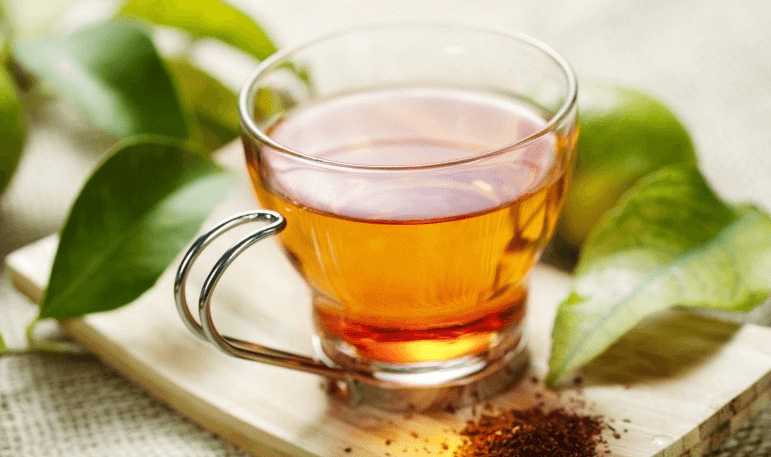 Thyme tea is an excellent respiratory disinfectant. Thyme has antiviral properties that can help cure colds, coughs, or stuffy noses naturally. Moreover, it is a highly recommended herb for diseases such as colds, flu, chills, tonsillitis.
Boil one cup of water and turn off the heat. Then add 1 to 2g of dried thyme to the water and wait for 10 minutes. Drink 3 cups of this infusion a day. If you have a sore throat in the mouth, add a teaspoon of honey.
You can also inhale the thyme. Add 5 to 10 drops of essential oil of wild thyme in a bowl of hot water. You can also mix the oil with other essential oils like eucalyptus. Inhale for 10 to 15 minutes each time with1 to 3 times a day.
Note: Thyme essential oil is contraindicated in pregnant women, breastfeeding, and young children.
17. Onions
Onions contain sulfur compounds that have anti-inflammatory and anti-infective properties. It helps to excrete mucus by diluting secretions.
In addition, onions contain vitamin C that can help fight disease and improves immune defenses. Finally, the process of cutting the onion can make you cry and help open the sinuses.
Cut the onion in half with a knife. Put it on your nose and sniff the smell. This can effectively help clear the nose and remove the symptom of stuffy nasal congestion. You can also put a half onion on your bedside table to unclog the sinuses during your sleep.
18. Clear a Stuffy Nose With Exercises
Mini massage: You can massage the area near your neck and the notch of the collarbone so that the blockage will be removed and the fluid goes downward.When the pressure releases, your ears may also open up.
Tongue Exercise: Place your tongue on the top of your mouth; move your tongue between your eyebrows for about 30 seconds.
You can also push your tongue flat against the lips and press the specific points between the eyebrows with your finger. Repeat this process for 20 seconds, and release your tongue. This exercise can help stimulate the flow of fluid and relieve the symptoms of a stuffy nose.
Easy Breathing Exercise: This is a simple but effective breathing exercise. According to one test from 50,000 people, more than 85% of users can unclog and stop a stuffy nose within 1 minute, provided you follow the instructions correctly.
To clear your stuffy nose fast, pinch your nose and close your mouth to hold your breath while walking or nodding your head. Keep your body relaxed and hold your breath for as long as possible until you have a strong desire to breathe. Then release your nose and make a small gentle inhalation. Note that you can only breathe through your nose. Focus on your breath and relax your muscles.
Repeat this process to maintain air hunger. This process may last for about 2-3 mins. During this breathing exercise, your breathing may be more frequent, but it doesn't matter. This exercise can help you relax all the muscles of your body. In most cases, you will notice that your stuffy nose gets clear in less than 1 minute.
How does this breathing exercise help to get rid of a stuffy nose? When you hold your breath and do some exercise, your body will accumulate more carbon dioxide. This is a powerful vasodilator that can help relax the body's muscles and get rid of nasal congestion. This breathing exercise can also help you fall asleep faster, especially for people with a stuffy nose.
Final words
Avoid blowing your nose too much when your nose is clogged. This will increase your congestion. Avoid fatty foods, fried or cold. Mild nasal congestion caused by a common cold can be treated with some simple remedies, but if you experience chronic congestion, you'd better see your doctor. If not cured in time, it can cause otitis or sinusitis.