There are a lot of people who are just familiar with Hydrogen Peroxide because they always have it inside their homes. It is likely that you have Hydrogen Peroxide as well. If you just have it because everyone else has it, now is the time that you should know the many reasons why it is something that you should have because of its many benefits.
Hydrogen Peroxide is scientifically known as H2O2. Basically, it is known to be a common disinfectant that people use at home all the time. If you have it, you have probably used it at least once but what if you would know the different uses of Hydrogen Peroxide, will you want to use it more? Without further ado, here are the many benefits that Hydrogen Peroxide can give you divided into various categories.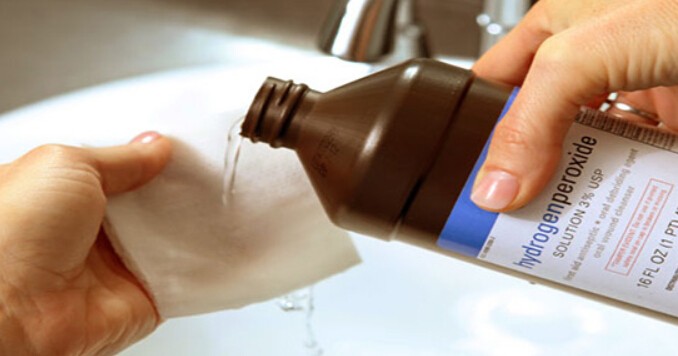 Benefits and Uses of Hydrogen Peroxide in Your Home
Cleans Tiles and Other Surfaces
Do you sometimes feel that your tiles are just dirty because of the air that is left behind in between the tiles? You have to know now that you can make sure that it is clean with the use of Hydrogen Peroxide. All you need to do is make sure that you will place Hydrogen Peroxide directly on the tile and then you can wipe it with a clean cloth. It will melt stubborn stains as well.
Remove Toilet Bowl Stains
One of people's pet peeves is finding their toilet bowl filthy. There are times when even cleaning and scrubbing is not enough to take out the filth from the toilet bowl. Do remember that this can be cleaned with the use of Hydrogen Peroxide. All you need to do is make sure that you will use about a cup of the liquid and place it on the toilet bowl. Do not flush it yet because it has to sit on the toilet bowl for about half an hour. After half an hour, scrub your toilet bowl and those stains that did not want to go away will be removed.
Clean Kitchen Cutting Board
There are some people who feel like they do not want to use their cutting board anymore after a long time of using it simply because the cutting board already looks dirty. No matter how many times people clean and scrub cutting boards, they tend to look dirtier than the other items that can also be found in the kitchen. The use of hydrogen peroxide mixed in with vinegar can be the best solution. This also very organic so you can be sure that you will not be mixing in chemicals with your food.
Clean Dishrags and Sponges
Even if dishrags and sponges are used to clean, it will come to a point when they already become dirty and would you want to use a dirty dishrag in order to clean your dishes? How sure are you that you are removing bacteria when you might be just removing it? In order to make sure that the dishrag that you are using and your sponges are clean, you have to soak it in a cup of Hydrogen Peroxide.
Removes Stains
If you have eaten or drank something dark that unfortunately spilled on the clothes that you are wearing or the interior of your new sofa, think twice before getting the cleaning product that you are going to use that may be full of bad chemicals. You can just use hydrogen peroxide and mix it with liquid detergent. This will make the stain go away. Do remember that the sooner you use it on the item, the better it will be in removing the stain.
Cleaning the Refrigerator
There are times when people would need to clean refrigerators especially when they know that they already need it. Using some cleaning items for the refrigerator may help but the left over chemicals may spread on the refrigerator and might mix in with the food. Make sure that everything is all organic with the use of Hydrogen Peroxide and water.
Stop Fungal Growth
If you are currently having problems with some areas of your home because of the increasing amount of mold and mildew, you have to know now that stopping fungal growth is possible with the use of hydrogen peroxide. The main requirement is to place the hydrogen peroxide on a spray atomizer so that it will be easy to spray around. It can then be used to spray on the areas with mold and mildew to kill fungi for good.
Clean Glass
Glass is supposed to be sparkling clean and transparent in order to make the house look comfy and presentable. There also instances when clean glass can make a house look elegant. It all depends on the design of the window. In order to clean glass, the use of hydrogen peroxide is possible. The hydrogen peroxide will be sprayed directly on the windows and this will help loosen the dirt and grime that may be stuck on the windows. The use of a lint free cloth is necessary to keep the window sparkling clean.
Uses of Hydrogen Peroxide for the Body
Bleaching Hair
Want to make your hair a few shades lighter without having to use a lot of products or to go to the parlor to do that? Do remember that before you decide to bleach your hair with hydrogen peroxide, make sure that you read up on its pros and cons so that you can be sure about what you can expect.
Use as a Mouthwash
There may be times when you might want to use a mouthwash but you do not have any mouthwash available anymore. What you can do is use a full cup of hydrogen peroxide. Gargle for about a couple of minutes before rinsing off this can guarantee the removal of bacterial and plaque that might be stuck in between your teeth and gums.
Whiten Nails
One of the reasons why nails are sometimes yellowish instead of white is because of not removing nail polish immediately. If ever you have done this, what you can do is make sure that you will place hydrogen peroxide on a small dish. You would have to soak your nails on the hydrogen peroxide for about 10 – 15 minutes. You will then see that your nails have turned white again.
Get Rid of Acne
One of the skin problems that people always have is acne. They would like to remove it at the soonest possible time but they know that this can be a bit hard to do. In order to get rid of acne, hydrogen peroxide can be used as a facial cleanser. This is the reason why some products meant to get rid of acne has hydrogen peroxide as one of the ingredients.
Read:
Top 10 Home Remedies to Get Rid of Chest Acne
10 Natural Home Remedies to Get Rid of Cystic Acne Fast
15 Natural Home Remedies to Get Rid of Acne Scars Fast
Get Rid of Ear Infections
While some people may be more prone to ear infections than others, there is always that chance that those who get ear infections often might need to use home remedies to get rid of the bacteria. The use of hydrogen peroxide can do that. It would need to be dropped on the infected ear before it can be removed. Hydrogen Peroxide have many uses, you can use it more often now.
Like it? Please share with your friends! Thanks!