How to reduce pore size on face?People naturally have pores. Pores are actually all over the body but for strange reasons, pores are more obvious on the face as compared to the rest of the body. The main reason for this is probably because pores tend to become bigger when the skin is oily.
The face is usually one of the oiliest places of the body so it is only natural that pores are more obvious there.Aside from having obvious pores, some people suffer from large pores that they would like to get rid of. Would you like to get rid of your large pores too? You can do this by following the step by step guide that you can read below but before that, it will be wise to know the main reasons first why you have large pores.
Causes of Large Pores on Face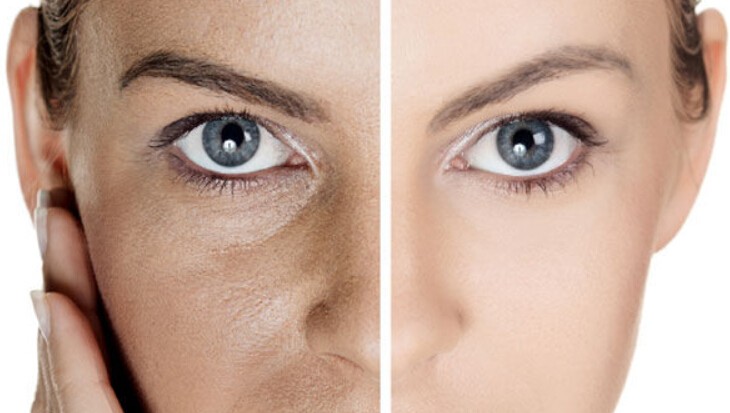 Genetics – Some people have acquired the large pores from their parents or their other relatives.
Age – As people age, their skin becomes less elastic. This can cause the skin to have large pores from time to time and instead of going back to its usual size, it stays that way especially if you do not eat all the right food products to help your skin.
Sun Damage – Those who get exposed to the sun more often tend to have larger pores because the pores open up in order to release oil and possible bacteria on the surface of the skin. Constantly being exposed to the sun will make the pores remain that way.
Inadequate Skin Care – If you do not take care of your skin, it is likely that it will not be able to recover from all the environmental factors that you expose it to every single day.
Blackheads and acne – When people have blackheads, their pores tend to become larger in order to contain the oil and dirt stuck on the skin. This is also the same for whiteheads.
Now that you know the possible causes for large pores, the next thing that you have to do is to follow this step by step guide to ensure that your pores will be reduced naturally.
How to Reduce Pore Size on Face Step by Step
Step 1.Exfoliate Your Face to Reduce Pore Size

You have to make sure that you will exfoliate your face twice a week. The main reason why you should exfoliate is to get rid of the dead skin cells that are present on the skin. Sometimes, washing your face every day is not enough to get rid of those dead skin cells. They would need your extra help which is the main reason why you should exfoliate using a clean cloth. Make sure that the cloth is soft enough not to irritate your skin. Do remember that you are not recommended to exfoliate when your skin is broken or irritated.
Direction:
Using a clean and soft cloth, gently rub on your face with clean water to take out the dead skin cells.
Dry pat the skin in order to make sure that the skin is not irritated.
Do this twice a week.
Step 2.Use Steam to Reduce Pore Size on Face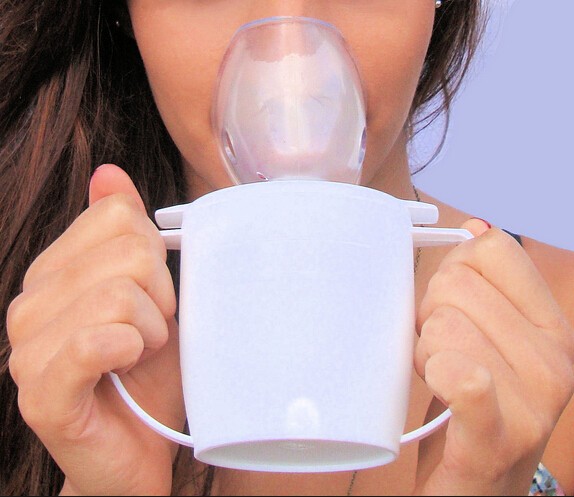 You may not realize this but you would also need to open up your pores from time to time to get rid of the dirt, bacteria and oil that might be stuck underneath. You can do this safely once a week.
Direction:
Place a towel on your head to protect your hair from the steam.
Boil a pot of clean water.
Remove the pot of water from the stove and place it on a flat surface.
Place your head near the pot and let the steam engulf your face to ensure that the debris, oil and dirt will be removed promptly.
Step 3.Facial Mask
There are some people who do not bother getting facials or even placing facial masks on their faces because their reasoning is they are too busy. While you may be too busy to use a facial mask sometimes, it is important that you do it once a week in order to minimize the size of your pores.
Do remember to get the brand that you trust the most and you also have to check the different ingredients of the mask so that you can be sure that you are getting the best one. You may also like to make your own facial mask but if you are lacking on time, you can just buy your own.
Direction:
Do remember that this is best done after steaming the face since the pores are still clean.
Place the mask on the face and follow the instructions given. There are some masks that can be peeled off after 10 minutes while others would need to be washed off.
Do this about once a week.
Step 4.Wash
One of the things that you may forget to do from time to time is to wash your face especially when you still have make up on. You might say that you forget to wash because you are tired but this can cause your pores to become clogged and eventually larger. When washing, choose a pore cleansing facial wash since this can have better effects in the long run.
Direction:
Massage the pore cleansing facial wash on the face.
Leave it on for a few minutes.
Gently wash off the pore cleansing facial wash with lukewarm water.
Pat dry with a clean cloth.
Step 5.Apply Tone to Reduce Pore Size on Face

It is important to use a toner in order to clean your face every night. Even though you have washed and possibly scrubbed and exfoliated your skin, there will still be some dirt left on the face that may cause your pores to become larger. What you can do is after washing your face every night, use a toner that you trust. It may help a great deal if you can use products under the same brand so that the face does not have to adjust to the difference in the formulas and ingredients used.
Direction:
After washing the face, place an ample amount of toner on the cotton ball.
Starting from the neck going up, clean the face gently. You can also clean by doing circular motions.
Make sure to discard the dirty cotton.
Step 6.Use Moisturize to Reduce Pore Size on Face

One of the main reasons why the pores become larger is because there is not enough moisture on the skin especially at night. Sometimes, the weather can cause the skin to become drier than usual. As a result, larger pores are more apparent. Make sure to use a moisturizer that has gotten a lot of good reviews to be sure.
Direction:
After placing toner on your face every night, slather a generous amount of moisturizer on your face and neck.
Leave on the moisturizer every night.
It is optional but you may also use a moisturizer gel in the morning to keep your skin healthy and moisturized.
You have to remember that the secret to having small pores is making sure that your skin is clean and healthy all the time. If you would fail to do this, it is highly likely that you will be stuck with having large pores and of course, you would not want that to happen.