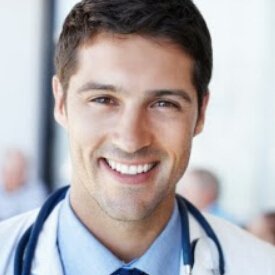 My name is John Steven. In 2006, I earned my M.S. in Digital Audience Strategy from Arizona State University. Since then, I have been passionate about helping others live healthy lives through proper nutrition and fitness. Over the years, I have worked as a health coach and therapeutic nutrition teacher, and I have seen firsthand the amazing impact that small lifestyle changes can have on our overall well-being.
That's why I created Natural Remedy Ideas – to share proven methods, tips, and advice on how to live a healthy and fulfilling life. Whether you're looking to improve your diet, increase your physical activity, or just learn more about wellness in general, I hope you'll find the information on this site helpful.
At Natural Remedy Ideas, we are dedicated to helping our readers live healthier and happier lives. We hope that our website will be a valuable resource for you and that you will find the information and resources you need to support your natural health journey. Thank you for visiting our site, and we look forward to helping you achieve your health and wellness goals!
We have checked many authoritative resources, including the Mayo Clinic, Biomedical Center, Healthline, U.S. News, and medical journals published by the National Library of Medicine. We understand the importance of health information, so we will try our best to ensure the accuracy and authority of the information.
Here are our trusted medical sources in the article:
If you have any health-related problems, visit https://naturalremedyideas.com, or you can contact the website owners on social media profiles for further communication.