There is a chance that you are very interested in coconut oil because of the different things that it can give you. Many people have said that coconut oil is one of the essential things that you can use for different purposes.
How many benefits do you know about coconut oil? Do you know how good coconut oil is for your skin? Do you know coconut oil can be beneficial in making people healthier in general? You may not know that coconut oil can even make people lose some weight. Knowing all of these benefits will make you want to have a huge amount of coconut oil at all.
You may be thinking about what different things you can actually do with coconut oil?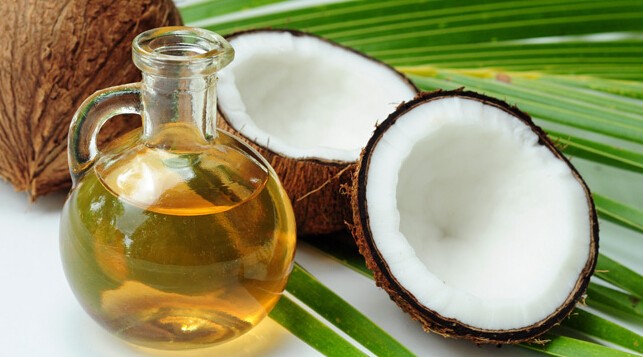 Here are just some of the things that may surprise you:
Homemade Mascara – At this point, you may be thinking about how coconut oil can be used as homemade mascara. It is pretty simple to do. You need to have about two tablespoons of coconut oil, aloe vera, beeswax, and activated charcoal if you want to have black-colored mascara. If you think that black is too strong, you may choose brown-colored mascara using cocoa powder. This is a mascara that will not cause you to have raccoon eyes.
Body Butter – This is somewhat predictable because coconut oil can be used as body butter, especially when mixed in with other ingredients. You need coconut oil, and you would also need vitamin E and essential oil, maybe carrier oil, that can help you out a lot.
Foot Scrub – Your feet need some pampering, too, and you can do that with the use of the foot scrub. Do you know that you can make a great foot scrub with the use of coconut oil? You need to mix it in with Epsom salt, or you can also add sugar if you would like the foot scrub to be a bit different. With all the different ingredients, you can be sure that it will be a nice scrub to use whenever you need it.
Lip Balm – Lip balm is actually essential because every time your lips are dry and a bit cracked, lip balm can make sure that your lips will start feeling soft again. You can make your very own organic lip balm with the use of coconut oil. Just place coconut oil mixed in with another ingredient in a small container, and you can bring it with you anytime and anywhere.
Eczema Cream – Eczema is one of the skin conditions that some people are born with. Instead of feeling uncomfortable every time the condition hits, coconut oil can be used to heal the various areas of the inflamed skin. Remember to mix this with coconut oil and shea butter, and you can place essential oils.
Acne Controller – One of the main problems that you may have right now is acne. It is not true that only teenagers experience acne, even adults experience it, and there is a need for you to use coconut oil and tea tree oil. You can then dab this on your pimple every night, and it will most likely heal before morning arrives.
White Chocolate Bath – Would you like to make taking a bath more fun than usual? You may be able to do that with the use of a white chocolate bath. They are straightforward to make, yet they can make you feel like a million bucks because of the smell of chocolate as well. They are straightforward to make too. Make sure that you will mix in chocolate, oil, and 10 drops of essential oil.
Coconut Oil Lotion – You may not be fond of placing lotion on your skin, but you have to remember that you cannot help but make sure that you will have the right lotion as the days become colder. You can use standard lotion but make sure that you will use the organic variety. You can then mix in coconut oil and fruit cream. This will keep your skin moisturized during the cold months.
Cuticle Cream – Do you think that your cuticle needs some pampering? You do not need to buy inorganic products anymore to make it possible. You can make use of cuticle cream made out of coconut oil. You can soften your cuticles and make sure that you will pamper your cuticles as well.
Toothpaste – You may be a bit apprehensive about trying out this coconut oil toothpaste, but this is possible. This coconut oil toothpaste is not only safe for the teeth and gums. They also contain anti-bacterial properties that can help get rid of the bacteria of the teeth. You can then add baking soda and any choice of essential oil. You can then place it on any jar and use it whenever you would need to.
Hand and Body Scrub – Do you have a job that makes your hand very grubby and dry? You can always use a hand and body scrub with the use of coconut oil so that you can have moisturized and soft hands again. Just add coffee to the coconut oil, and you can use it already.
Lip Gloss – Since you already know how you can make a coconut oil lip balm that will allow you to use it whenever you are traveling, you can also create your own lip gloss with coconut oil. You may also choose to make this in bulk and distribute it to your family and friends. Ensure that you add all the proper ingredients such as coconut oil, a bit of lipstick for color, and virgin coconut oil.
Cellulite Cream – A lot of women are problematic about their cellulite. This is the fat that is usually seen beneath the skin, and a lot of women are prone to it because they tend to be stored like the honey in beehives. Cellulite cream would only need coconut oil, lemon essential oil, and peppermint essential oil, and it will already be the best one available.
Eye Cream – There is just something about an eye cream that is very important for many people. The eye area is just one of the areas wherein people's age tends to show because they tend to wrinkle easily. This eye cream made with coconut oil and vitamin E can already be beneficial.
Lathering Soap – Making hand soap with the use of coconut oil may seem common, but using a lathering soap may be a bit different. The great thing about this is that the whole family can use it and give people what they need.
Deep Conditioner with Hot Oil Treatment – If you commonly expose your hair to various things that can make your hair damaged, such as blow-drying or straightening your hair using a flat iron, you can be sure that this is one item that you need for your home. You need coconut oil, tea tree oil, and jojoba oil, and mix them all. You can use this after you have shampooed your hair.
Hand Soap – Making hand soap using coconut oil is already something that people have done before. Still, coconut oil is guaranteed to make this hand soap truly different from all the other natural hand soaps that you may have created in the past.
Hand Cream – Since you can make hand soap using coconut oil, you ought to know that you can also make use of coconut oil to create an all-natural hand cream. It would be best if you had hand cream to help protect your hands from the weather. You can also make them softer if you are always exposing your hands to heavy work.
Shaving Cream – It is pretty hard to search for a shaving cream that does not contain many chemicals, so why not make your own? This is one shaving cream that you can make with coconut oil and your favorite essential oil. You may choose any essential oil that you would like to place.
Overnight Cream – There is a chance that you would like to make sure that you have a cream that can help your skin become more refreshed overnight. The overnight cream you can make using coconut oil will leave you with a clean feeling that you want to repeat every night. Just place coconut oil on your face at night and rinse it off in the morning.
With all of these things that you can do, do you still doubt the need for coconut oil at home?