Glycerine is not only well-known for its medicinal purposes but also for its multiple uses for beautiful skin. It is commonly used as skin moisturizer but there are more things that it can offer than just that. There are numerous ways of including glycerin in your beauty routine!
Glycerine can stimulate the skin cells to revitalize which is why many skin products are including glycerin in their ingredients such as body lotions, scrubs, face masks, soaps, moisturizers, even in shampoos and conditioners. Using glycerin on the skin can lead to healthier and more youthful-looking appearance.
What is Glycerine?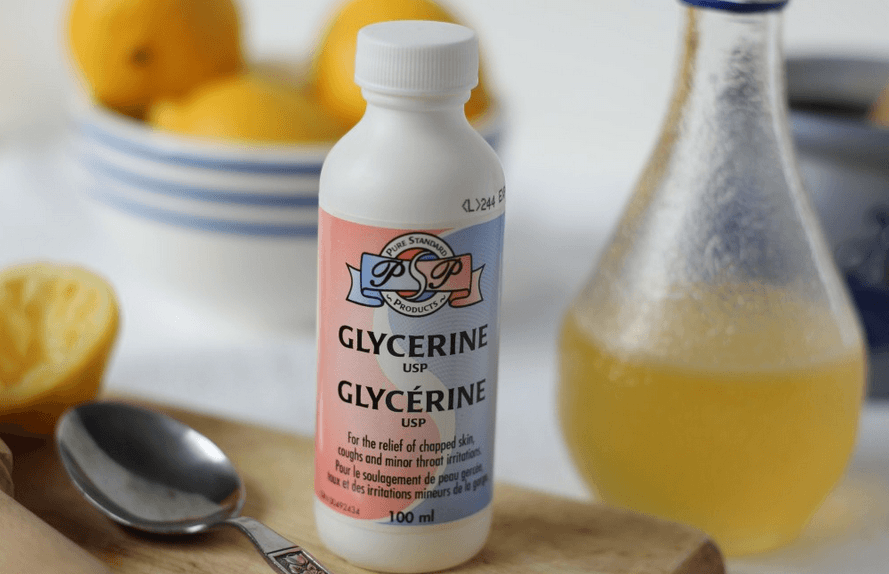 Glycerin is a compound that can be formed from natural products such as vegetable oils. It can also be synthesized from propylene alcohol. Glycerine, also called glycerol or glycerin, is used not only as a treatment for medical problems but also for cosmetic purposes since most people do not experience any irritation from glycerin. Even if glycerine performs the same function in cosmetics and other products, it can be derived from different sources.
Animal Fats – Glycerine can also be derived from animal fat soaps. It comes from animal triglycerides, a type of fat molecule which is commonly found in the blood of animals. It is also the main component of an animal's fatty tissue. It contains three fatty acid chains which are all linked to the glycerol backbone. When manufacturing soaps, the bonds holding the fatty acids onto the glycerol are fragmented which turns into glycerine. Glycerines that derived from animal fats are labeled "glycerine".
Vegetable Oils – Another source of glycerine is vegetable glycerine. Plant lipids are also stored as triglycerides. Triglycerides from plants are different from animals because of fatty acid chains. In plants, triglycerides usually have unsaturated fatty acid chains. These are also used for making soaps. Glycerine products that derived from vegetable oils are labeled "vegetable glycerine".
Petroleum – Glycerine can also derive from synthetic sources from the laboratories such as products of chemical reactions starting with petroleum. As the demand for synthetic petroleum decreases, it is probable that natural glycerine will be used in industries.
Characteristics of Glycerine
Water soluble – It dissolves in water and therefore used for many cosmetics and pharmaceutical products.
Non-toxic and topical – This can be used either internally or externally. Even people who have sensitive skin can use glycerine!
Viscous – Glycerine is viscous even in normal temperature. It is thick which can be poured slowly. This characteristic helps when using it in food.
Hygrosopic – This absorbs moisture which can be used for keeping the skin and body moisturized!
Bio compatible – Living tissues such as muscles are compatible with glycerine. It is also used as filler inside the body.
Lubricant – It does not oxidize easily which makes it a great lubricant.
Uses and Benefits of Glycerine for Skin
Glycerine is safe to use. Including glycerin into your skin care regime can lead to healthier, glowing, smooth and flexible skin. Here are the uses and benefits of glycerin for skin!
#1 Moisturizer

Glycerine is one of the best moisturizers on the skin. Since glycerine has Humectants properties, the retention of water inside the skin layer is possible. It also has hygroscopic characteristics which can make the skin absorb water from air while removing dry and dull marks on the skin. This is perfect to use especially during winter when the skin tends to become dry.  Your skin will remain nourished, gentle and moisturized like never before! Here are some ways to apply glycerine:
You can apply glycerine directly on your skin. You will feel your skin getting softer and smoother. Your skin gets hydrated right away.
You can also mix it with your daily cream or bath gel.
Another way is mixing glycerin and rose water together. Apply the mixture on your face day and night!
Pour 200 – 250 ml of glycerin in a bowl and add two tablespoon of lime juice. Mix it well in a glass and apply it before going to bed.
Take one tablespoon each of glycerin, vitamin E and Vaseline. Apply the mixture on your skin before taking a bath!
#2 Smoothing the Skin
The skin starts to become dull when it ages. The production of collagen is low which can make the skin dry and rough. It can also make the skin vulnerable to irritation and other skin conditions. Fortunately, glycerin can help to maintain the smoothness of the skin! It can also prevent skin conditions that are associated with dryness. It can help you to make your face and skin smoother by repairing damaged skin cells.
Thus, glycerin is great for the skin. It should be applied as well on rough skin patches like knees and elbows. For overall improvement, regular application is needed.
Oily skin can also make the skin look dull which also makes it susceptible do conditions like redness, irritation and acne. Glycerin can also be used regularly to hinder these problems from occurring. Glycerin also aids by filling in the microscopic pores!
#3 Anti-ageing Treatment
This is great for keeping the skin soft and free of fine lines and wrinkles. The anti-aging effect of glycerine for the skin is important for skin of all ages! The microscopic cracks in the skin can be filled in.
Because glycerin has anti-ageing properties, it can make the skin feel softer and smoother. Many creams contain glycerin because of its anti-ageing factor. Here are some ways to add glycerine in your anti-ageing regime:
Add vitamin E or fish oil to glycerin and gently massage it on the skin.
In a bowl, break an egg and add one teaspoon of honey. Add one teaspoon of glycerin and mix it well. Apply the mixture on your face and massage it in circular motion. Leave it on for at least twenty minutes before rinsing with warm water. The egg white can also aid in removing impurities which can maintain the skin's softness and cleanliness.
#4 Treatment for Acne

Rich with anti-bacterial properties, glycerin can also treat pimples and acne. You can apply it on your pimples and other marks to make them disappear.
Step 1: Another way is to mix one tablespoon of glycerine, ½ tablespoon of borax powder and camphor in a bow. Add a cup of water and mix it all together.
Step 2: Apply the mixture on your face and leave it on for few minutes.
Step 3: Rinse it off with warm water. After few minutes, wash your face again but with cold water this time to close your pores.
#5 Great Facial Cleanser
Glycerine acts as a cleanser to remove dust and dirt from the skin. Here are some ways to use glycerin as cleanser:
Mix glycerin with rosewater and use it as cleanser. Before bedtime, wipe your face with the mixture to clean the face and pores.
In a small bowl, mix one spoon of glycerine and three spoons of raw milk. Apply the mixture on your face using cotton pads or cotton ball. Wipe your face and let it dry. Apply the same mixture on your face and leave it on overnight.
You can also mix glycerin and orange juice or other citrus fruits as a face cleanser. In a bowl, add two table spoons of glycerine and a teaspoon of fruit fresh. Mix it well and add more frits to make it milky. Apply it overnight and remove it with a warm towel in the morning.
#6 Cure Blackheads with Glycerine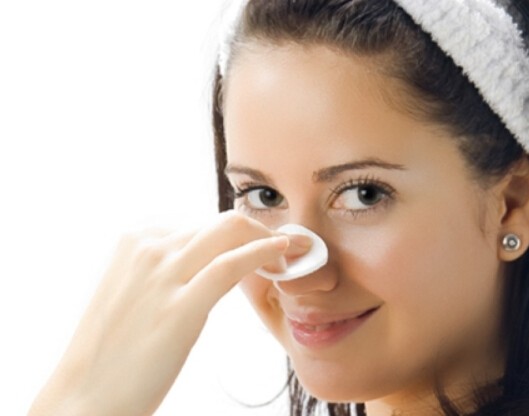 Mix glycerin, fuller's earth and almond powder together. Apply the mixture on your face especially on the area with whiteheads and blackheads. Keep the mask on for at least thirty minutes and scrub it gently when removing the mask to remove the blackheads.
#7 Make a Natural Face Toner
Glycerine has cleaning properties. It is also used for toning the skin color. Glycerine evens the skin tone by making the skin look better and brighter! It can reduce blemishes and dark spots. Here are two ways to use glycerine as a natural face toner.
Mix ¼ cup of glycerine with 1 ½ cup of rose water. Apply it on your face gently. You can also keep it in a spray bottle for easier use.
Another option is mixture of glycerin and apple cider vinegar. Mix the two in equal measure and apply in on your face. Leave it on your skin without having to rinse it off.
You can also mix it with lemon. Dab a piece of cotton ball into the mixture and wipe off impurities and dust on your face. You can do this every night before bed time to keep your skin clean and fresh!
#8 Skin Protectant
Because of the glycerin's ability to hydrate the skin while filling the cracks in dryer skin, it serves as skin protectant by keeping the skin intact. The outer skin is the natural barrier from pollutants and other contaminants that can cause diseases. This can save your skin from possible skin diseases.
#9 Skin Lightening

One of the popular uses of glycerin is for skin lightening. Glycerin can protect the skin from tanning while removing clogged impurities from the cells. This can lead to fairer and clearer skin! The cleaning properties present it glycerin can help the skin to have lighter shade.
#10 Cell Maturation
Glycerin is very effective in the maturation of cell. It can be applied over oily skin in order to get away from possible skin problems. You can also keep pimples, acne and blackheads at bay!
Hair Benefits of Glycerine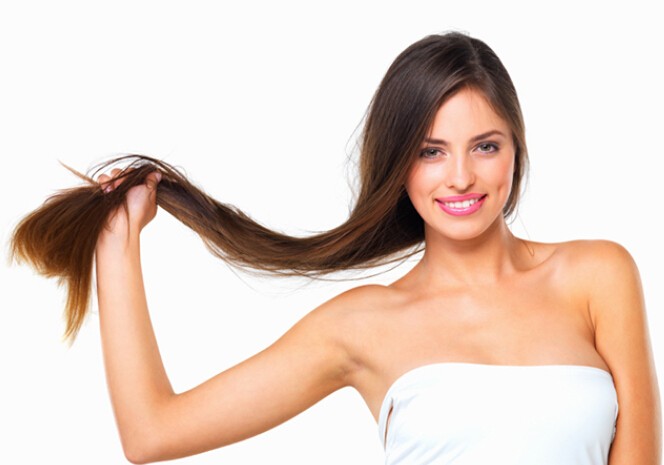 #1 Moisturized Hair
Just like the skin, hair also needs moisture! Many of us are worried about dry and frizzy hair. Dry hair leads to hair damage and hair loss. Simply apply some glycerine on your hair and massage it for few minutes. This can keep your hair shiny all day long.
#2 Remove Dandruff with Glycerine
Dandruff is one of the major problems of any individual. Stopping dandruff is quite easy with glycerine. Glycerine has anti-fungal properties which can help in treating itchy and flaky scalp. You can apply it topically on your hair. Simply add few drops of essential oil to glycerine and apply it directly on hair.
#3 Split Ends
Pollution, wrong way of brushing the hair and other factors lead to split ends. Glycerine are also effecting in combatting split ends which hinders hair growth. You can also add your favorite essential oil to make it more effective!
#4 Styling your Hair
When styling your hair, you can also mix glycerin with your water spray. This can help you achieve better styling while keeping the hair hydrated! You can also use glycerine as your leave on conditioner to keep your hair smooth and manageable!
#5 Removes Itch
During winter, the layer of the skin tends to get dry. Even the scalp becomes dry which leads to itchiness. Applying glycerine on your scalp can help in relieving the itch while keeping the scalp healthy and moisturized.
#6 Keeping Hair Length
Healthy hair tends to grow faster than dull hair. If you are dreaming of having a mermaid-like hair, long and shiny, glycerin can be your best buddy! Glycerin helps not only in moisturizing the skin but also hair. This stimulates hair growth which can lead to longer hair.
#7 Hair Spray
You can use it as hair spray by mixing equal amounts of water and glycerin in a spray bottle. Apply it on your hair to maintain your styles! It is effective as hair conditioner.
Additional Reminders:
Before using glycerine directly on your face, dilute it with water. It is also best if you can use rose water.
Do not put too much glycerine for long periods of time as this can over-hydrate the face.
Do not use glycerines with sticky lotions since glycerin is already sticky.
Make sure to wash excess glycerine before going outside. Because glycerine is sticky, dust and dirt are likely to stick on your face.
With all the benefits of glycerine to the skin as well as on hair, it is just right to include it in your beauty regimen!
Like it? Please share with your friends! Thanks!