Bumps and blemishes can be frustrating as we all want to achieve smooth skin. However, knowing how to eliminate bumps and blemishes with simple techniques like double cleansing can help you in your quest for beautiful skin. Before applying any treatments, make sure that you visit a dermatologist for a proper diagnosis. This article will discuss 16 natural remedies to eliminate bumps and blemishes on the skin.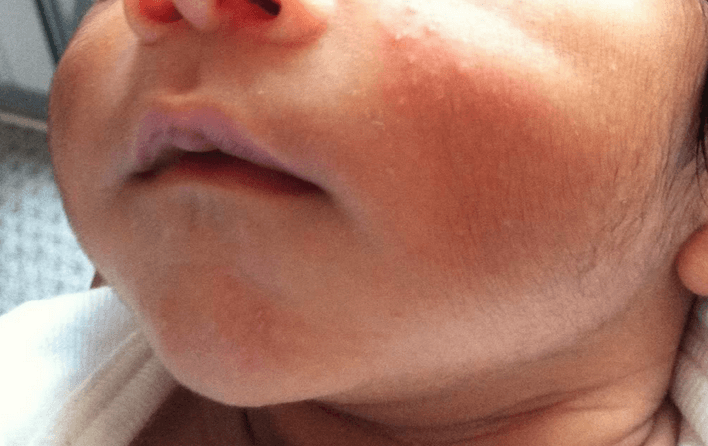 Common Causes of Bumps and Blemishes
There are different reasons you get these bumps on your face, and knowing them will allow you to fight them. Here are some common causes of bumps on the face.
Sun exposure, allergic reaction
Too much facial makeup
Hereditary
Acne, pimples, zits, and cysts
Milia under or around eyes
Raised white bumps after waxing or shaving
Cholesterol bumps on the skin
Keratosis pilaris
White pimple-like bumps caused by STD
Calcium deposits beneath the skin
Pityriasis Alba
Fordyce spots that may appear on various areas of the body
16 Natural Remedies to Get Rid of Bumps and Blemishes
1. Aloe Vera
The compounds in aloe vera contain antibacterial properties that can fight bacteria, treat wounds, and aid cell growth. It also provides soothing properties that can alleviate the pain caused by bumps and acne.
Acts as a natural ingredient, this herb is also helpful in getting rid of dead skin cells and excess sebum. In addition, its anti-inflammatory agents also help in reducing redness and swelling.
The antioxidants in aloe vera help combat free radicals and assist in rejuvenating the skin. It also contains vitamins E and C and zinc that can lighten blemishes.
Cut an aloe vera leaf and extract its gel. Apply the gel to the affected areas and let it sit for about 10 minutes. Rinse it off with clean water or leave it on overnight. Follow this treatment twice a day.
Another option is to combine one tablespoon of aloe vera gel with two drops of almond oil. After washing your face, apply this mixture to the affected areas while giving your skin a gentle massage. Let it sit for 20 minutes, and wipe it off with damp tissue paper.
2. Vinegar and Cornstarch
One of the best ways to eliminate whiteheads on the face is by applying a mixture of cornstarch and vinegar. This treatment is helpful for oily skin as cornstarch absorbs excess sebum while vinegar works as an astringent. This remedy is how to get rid of bumps on the face.
In a small bowl, add one tablespoon of apple cider vinegar.
Add enough cornstarch to form a paste and mix it well.
Apply this paste to the affected areas and leave it on for 30 minutes.
Rinse it off using a soaked cloth.
3. Honey
You may already be aware that honey is good for the skin. It has active ingredients that can make your skin more supple and smooth. Cinnamon, on the other hand, is a bit spicy.
You can mix the two to make a mask. These two ingredients can be very effective in removing the bumps on your face, especially if you have a problem with acne.
Rinse your face with water first.
Add two parts of honey and a dash of cinnamon.
Mix them until you are sure that they are appropriately blended.
Place the mask on your face and leave it for a few minutes.
Rinse with water and pat dry with a soft towel.
Note that placing this mixture on your face can be a bit sticky, so you may not want to do anything while you have the mask on your face.
11. Egg Whites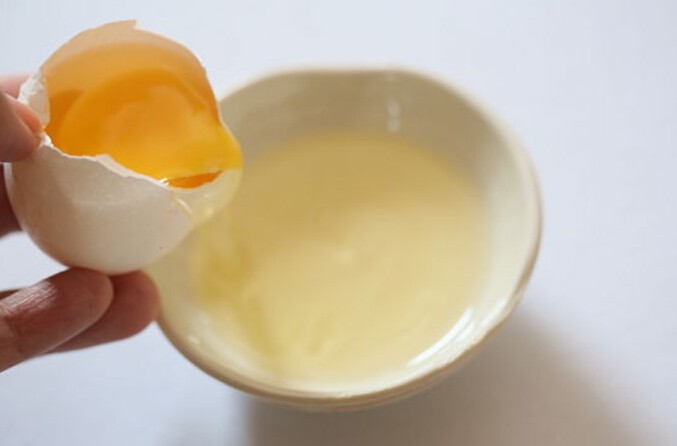 If you want to eliminate the bumps and the acne scars formed over the past months, you can use egg white. This is very helpful for the skin because it is packed with nutrients and vitamins to help get rid of acne. Egg whites can also help rebuild the cells on your face.
Rinse your face with water.
Pat dry with a soft towel.
Whisk the egg whites and ensure they are frothy before applying the mixture to your face.
You may need to put up to 3 layers and thicken the other areas depending on the severity of the bumps found on your face.
Leave the mask on the face for about 20 minutes.
After the mask has dried, you can rinse it again with water.
Pat dry your face with a clean towel again.
Make sure to use a moisturizer on your face after using egg whites. If you do not place a moisturizer, your face will become too dry.
12. Tea Tree Oil
Tea tree oil is used mainly for skincare at home. It can help get rid of the excess sebum or your facial oil. It can also help remove the dead skin cells on your face.
Ensure that tea tree oil is diluted before you apply it to your face, as it may become too strong. You only need a few drops for a large amount of water.
Dip a cotton bud in the mixture and apply it to the affected area of your skin or where the bumps are.
Remember that if you want to make the tea tree oil more potent, you may want to lessen the amount of water little by little but do not put too much tea tree oil the first time you try it out.
Remember that tea tree oil can be powerful for your face and may cause your face to burn if the oil mixture is too much. You may start seeing results after a few weeks or so. Just be continuous in using it. You may also apply moisturizer on your face if you feel that portions of your skin have gotten dry.
13. Banana Peel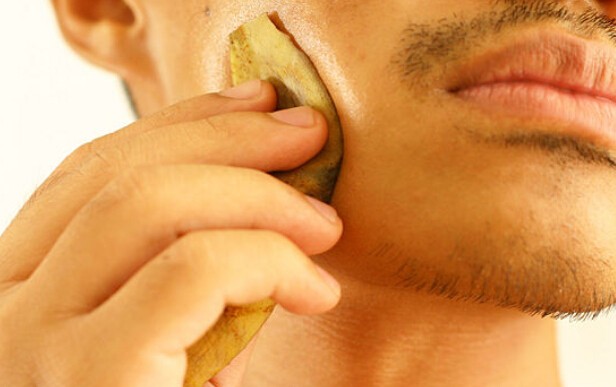 Who says that the banana peel is not helpful? The banana peels contain lutein that can help eliminate the swelling and inflammation of the bumps on your face. In addition, they can make your skin cells grow faster, so you will have smoother and blemish-free skin.
After you have eaten your banana, do not throw away the banana peel just yet.
Cut the peel into medium-sized portions and rub the peels all over your face.
Check if you have covered all the needed portions.
Leave on the face for about half an hour.
Rinse off the peel essence with water and pat dry your face.
When you do this, you will feel that you are not wasteful anymore.
14. Lemon Juice
Lemon juice is used for a variety of things. It is usually used for cooking. It is also used for a wide variety of skin conditions.
Lemon juice is rich in Vitamin C, which the skin needs. At the same time, it can help dry out the bumps on your skin so that they can heal faster.
Extract the juice from a lemon.
If you are using a cotton bud, dab the lemon juice on the bumps on your face.
If the lemon juice stings, you may want to dilute it slightly.
Make sure not to use lemon juice before you leave your house or go to the beach, as your skin may be more sensitive to the sun's rays.
15. Garlic
Garlic is rich in antibacterial properties that can help eliminate the bacteria on your face. You can eat it raw or mix it with the other food you love. You can also apply it to the affected areas of your skin.
Extract garlic juice from the garlic or grind it with a mortar and pestle so the juices can come out.
You can then get the garlic juice and dilute it a bit.
Apply the mixture to the bumps on your face.
Leave on your face to dry.
16. Sugar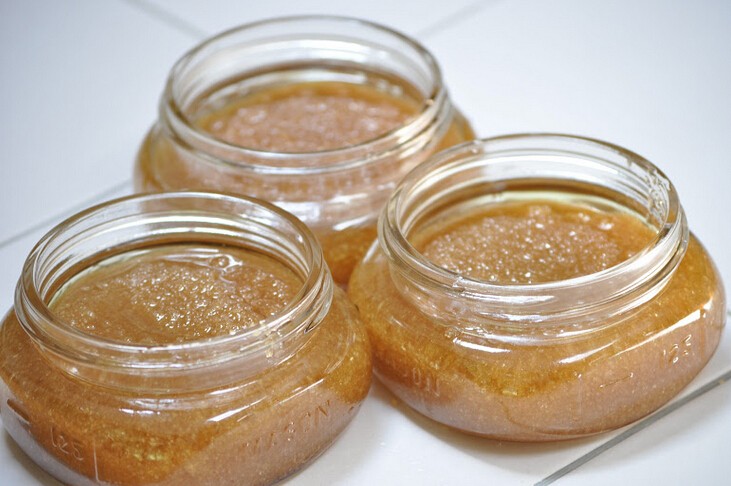 It is not only honey that can be very effective for the skin. Sugar can also be very helpful in getting rid of the bumps on your face.
You can mix brown and white sugar for the best results.
Add a bit of rock salt to make the mixture courser.
Place extra virgin olive oil with the mixture.
Now you can place it on the portions of your skin full of bumps and blemishes.
Remember that you can make a lot of this sugar scrub and use it from time to time when you feel your face needs to be refreshed.
How to Get Rid of Bumps and Blemishes with Double Cleansing
One of the tricks to get rid of Bumps, Pimples, and Blemishes is cleansing your skin twice before going to bed. If you do this correctly, you can eliminate the bumpy areas (it may take several days or weeks), leaving your skin smooth and fresh.
Double cleansing your skin means washing your face twice a row with a gentle, oil-based cleanser before bedtime. If you always apply foundation, makeup, sunscreen, and other skincare products, you need to remove all those layers at the end of the day.
Step 1: After removing skin products from your skin, apply a small amount of oil-based cleanser and rub it on your face and neck.
Step 2: Rinse or wipe the cleanser off with a damp cloth.
Step 3: Apply a small amount of oil-based cleanser to your skin.
Step 4: Rinse your face with water to eliminate excess oil and dead skin cells.
Follow this process every night, especially if your skin is constantly exposed to skin products and dirt. There is no need to perform a double cleanse in the morning as it may dry or irritate the skin. If you have sensitive or dry skin, only perform this treatment when you wear heavy skincare products.