Sometimes when you wake up in the morning, you will find puffy eyes In the mirror. These swollen eyes not only make you uncomfortable but also make you look sick and tired. The main cause of puffy eyes is the fluid accumulation under the eyes. If you drink too much or cry, your eyes will appear swollen.
There are other causes of puffy eyes: excessive stress, dermatitis, hormonal changes, poor diet, sinus problems, lack of sleep, allergies, and weather changes.
Fortunately, there are some useful home remedies that you can try to get rid of puffy eyes. Here are the 12 best home remedies you can have a try.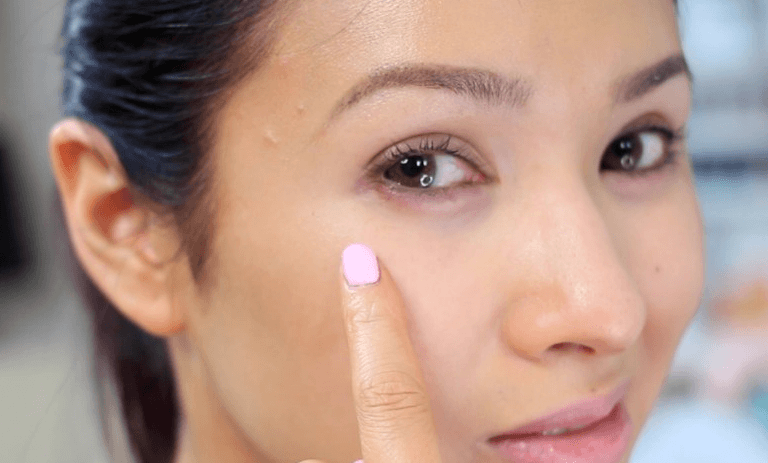 12 Home Remedies to Get Rid of Puffy Eyes Fast
Cold Spoons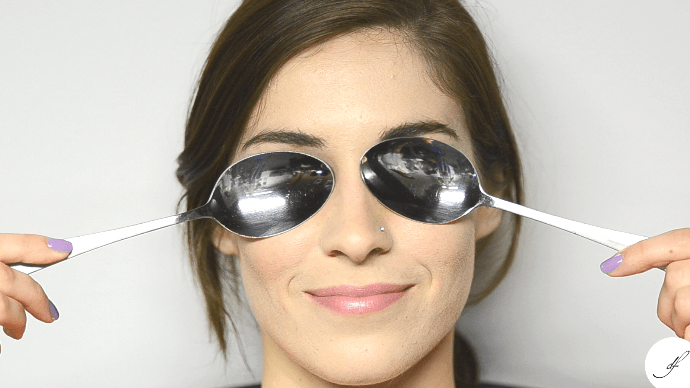 This may not be an obvious remedy for puffy eyes, but this is very effective. By placing cold spoons on your eyes, you can help tighten the skin around the eye area. This will help relax the blood vessels that may be inflamed because you have acquired puffy eyes.
You need a few pairs of spoons.
Place these metal spoons in your refrigerator for about 15 minutes to 30 minutes.
The rounded portion of the metal spoon should be set against your eyes.
Wait for the spoons to become warm.
Replace the warm spoons with cold spoons.
Egg Whites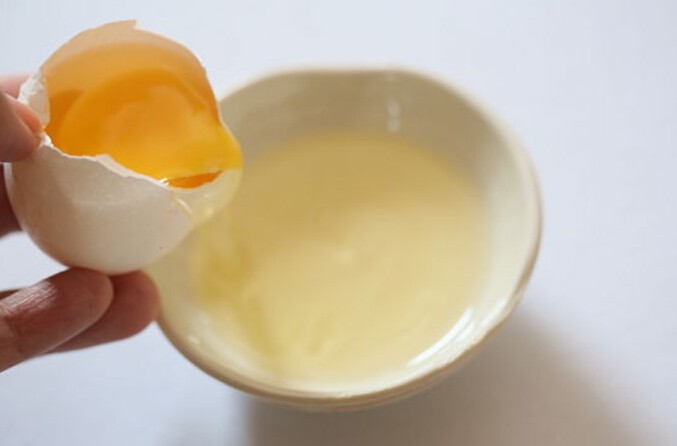 Egg white has anti-inflammatory properties that can help improve your eye blood circulation and eliminate swollen eyes.
Moreover, egg white is a natural astringent that can help tighten the skin around the eyes and eliminate the puffiness under your eyes. In addition, it can help reduce the wrinkles around the eyes.
Separate the egg whites from the egg yolks.
Whip the egg whites.
If you want to make this more effective, you can put a few drops of witch hazel.
Using a soft cloth, apply to the puffy eye area.
Allow the mixture to dry.
You may need to do this every time that your eyes are puffy.
Potatoes

Potatoes are well known because they can be cooked and enjoyed, but they can also be effective in some home remedies. Removing the puffiness of your eyes is one of the things that it can do effectively.
Potatoes contain starch that can help get rid of eye bags and puffy eyes. Starch has effective anti-inflammatory properties. Aside from getting rid of eye puffiness, you may also use potatoes to get rid of dark under-eye circles.
Prepare a potato.
Make sure that you will wash it. Do not forget to peel off the skin.
You need to grate the potato to get its juice.
Once you have extracted the juice of the potato, apply it to the eye area.
Allow the juice to stay on the under-eye area until it dries.
You need to do this several times until you notice that your eyes are not too puffy anymore.
Drink Water
Do you know that hydrating yourself is one of the best things you can do to get rid of puffy eyes? When you are hydrated properly, your body will not feel the need to retain water which can cause puffiness and bloat.
By taking about 8 glasses of water a day, you can also remove unwanted toxins from your body.
The amount of water a person needs to drink will differ depending on various factors, but to be safe, you need to drink about 8 – 10 glasses of water every day.
Do not forget to drink water upon waking up in the morning.
Reduce the amount of salt that you are going to consume.
Caffeinated drinks will also make you dehydrated so try to limit your caffeine intake.
Tea Bags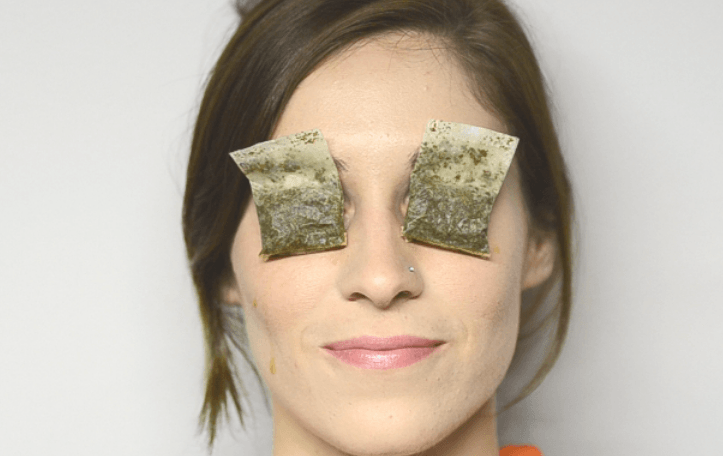 You already know that tea can be good for you. The different teas you can take come with various benefits. For example, chamomile tea is best known for its ability to relax you after a long and tiring day.
Green tea, on the other hand, can help jump-start your metabolism so that it will be faster for half an hour or so.
The used tea bags can still be useful, so do not dispose of them yet. You can use these tea bags to get rid of the puffiness around the eye area.
Place the used tea bags in the refrigerator for about half an hour.
Close your eyelids and place the tea bags on your eye area.
Continue to close your eyes and relax for about 15 minutes or until you feel the tea bags start to get warm.
You can do this twice a day to completely get rid of the puffiness of your eyes.
Cucumbers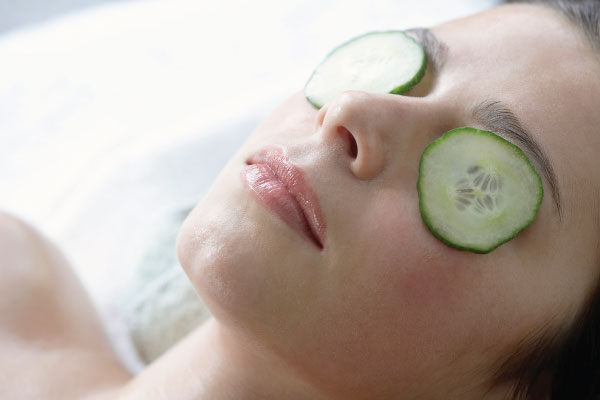 Have you ever wondered why there are people who normally place cucumber slices on their eye area? They are not doing this merely for fun; they do this to get rid of the puffiness around the eye area.
At the same time, this is also effective for getting rid of dark circles under the eyes. Cucumbers contain enzymes that can help reduce inflammation around the eyes.
Make sure that you will refrigerate the cucumbers before slicing.
Slice thickly.
Close your eyes.
Place the slices on your eyelids for about 10 minutes.
When you feel the cucumber slices start to get warm, you can replace them with new slices or do it again within the day.
You may have to do this about 2 – 3 times a day to get the best results.
Salt Water
You may find this surprising because salt is known to make anyone bloated, but if you use HOT water with salt, the effect will be different. Through salt water, the water build-up that has formed underneath your eyes will be removed effectively.
Mix salt with hot water.
You may need to cool down the water a bit so that you will not get scalded.
Dip the cotton balls into the salt solution you have created.
Place over your eyes for a few minutes.
Do this for about 20 minutes.
You may want to repeat the process if you want to get further rid of your eyes' puffiness.
Read: How to Get Rid of Bags Under Eyes(Fast & Naturally)
Aloe Vera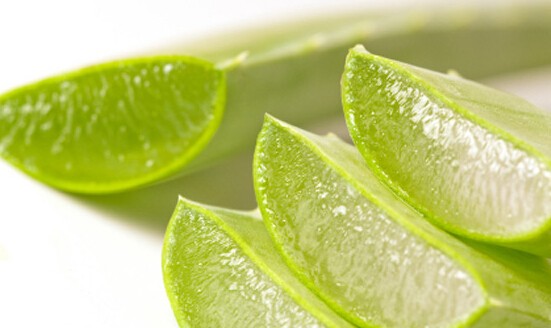 Whenever you hear about Aloe Vera, you usually assume that it will be used for your hair or other portions of your skin. Aloe Vera is known to promote hair growth, but it can also be effective in getting rid of your puffy eyes.
Aloe Vera contains Vitamin E and antioxidants that can help reduce the appearance of fine lines and wrinkles. Not only will you get rid of your puffy eyes, but you can also make your eyes look brighter and younger.
Get the gel directly from the Aloe Vera leaf.
Just make sure that you will not apply the gel directly on your eyes, just on the eye area.
Leave on the area for about 15- 20 minutes.
Rinse off with water.
Aloe Vera can help in blood circulation and get rid of the water around the eye area.
Strawberries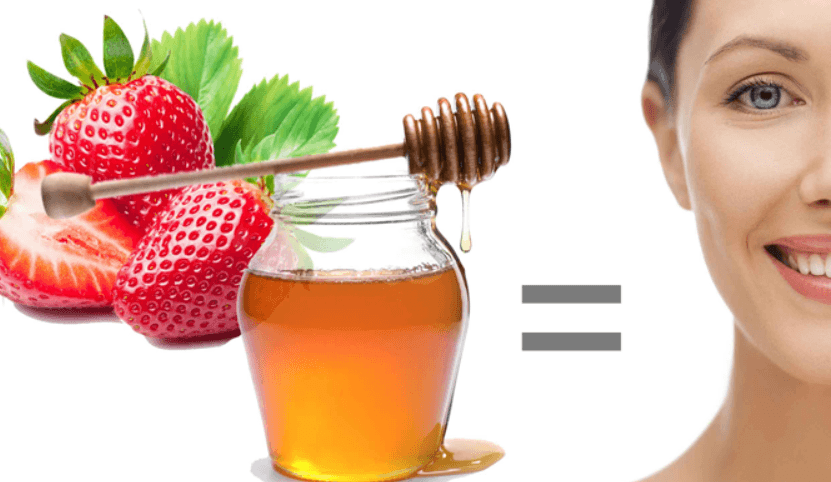 Many people are not aware that strawberries can be effective in getting rid of puffy eyes. At the same time, strawberries can make the skin look young.
It can also make the skin smoother, so if you have skin blemishes, you may also use strawberries for the other areas of your skin. If you place this under your eyes, you can reduce the inflammation around your eyes.
Chill strawberries for about half an hour.
Get rid of the strawberry tops. You will use the rest of the strawberries for your eyes.
Slice the strawberries thickly.
Place the slices under your eyes.
Rest for a few minutes.
Avocado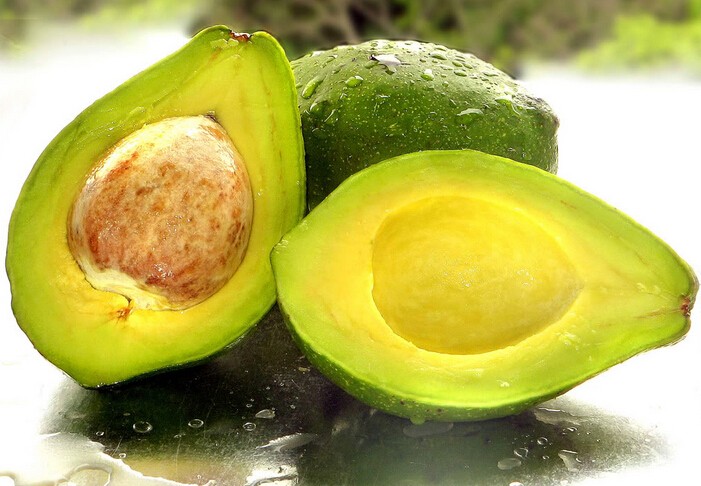 Many people become surprised that Avocado can be used to get rid of puffiness around the eye area, but this can be effective as it can lighten the dark shadows under your eyes and get rid of the inflammation on your eye area.
Take a few slices of ripe avocado.
Add a few ground almonds and milk.
Mash the avocados and mix with the other ingredients until you form a paste.
Place underneath the eyes.
Wait for a few minutes.
Rinse the area.
You may have to do this several times until the puffiness is completely gone.
Vitamin E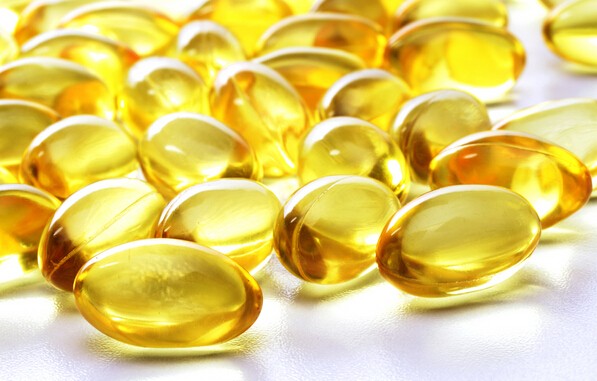 What is the main reason why you normally take Vitamin E supplements? It is to improve the overall condition of your skin.
If you do not get enough Vitamin E, there is a bigger possibility that your eyes will be a bit puffy. Vitamin E can help reduce the swelling around the eye area.
Prepare chilled water.
Add a few drops of Vitamin E.
Dip cotton balls or clean cloth.
Apply on the eye area. Make sure that your eyes are closed.
Do this for about 20 minutes.
Your eyes will feel and look refreshed after.
Massage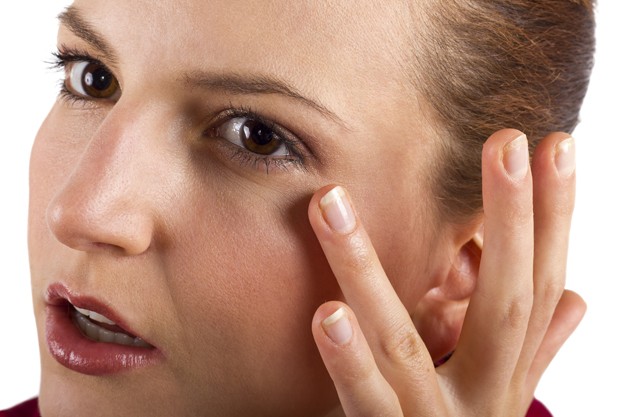 There is a possibility that the puffiness of your eye area is caused by lymphatic fluid. If you suspect that this is the culprit, you can get rid of the puffiness by doing an eye massage. If you have never done it before, do not worry because it is straightforward.
Gently massage the eye area in the round, circular motions.
Do this for a few minutes when you wake up in the morning, and you notice that your eyes are puffy.
You can also do this mid-day if you feel that your eyes are getting puffy because of all your work.
You can also do this massage before going to sleep at night.
How to Get Rid of Puffy Eyes From Allergies
Sometimes skin allergies can also cause puffy eyes. Allergies can make your eyes red, dry, itchy, and puffy when you contact an allergen, which can stimulate your body to release histamine. Histamine can irritate the blood vessels and nerves around your eyes, causing the blood vessels around the eyes to expand and become swollen.
The common allergens include pollen, contact lenses, sunscreens, some foods or medicines.
Finding allergens and keeping them away from them is the best way to get rid of puffy eyes from allergies. You can record the situation when allergies occur and then try to avoid similar situations in the future.
You can also reduce the puffiness of the eyes by applying cold compresses.

Use a cloth to wrap the ice and gently place it on your eyes.

Note that the temperature of the ice cube should not be too low; otherwise, it will hurt your skin.

Some antihistamine drugs such as Benadryl can help reduce allergy symptoms.
If the allergies persist, you need to contact an allergy specialist and take anti-allergic medications for treatment.
How to Get Rid of Puffy Eyes From Sinus
Puffy eyes are also a common symptom of sinusitis. This is because inflamed sinuses can cause swelling of the capillaries behind the eyes and nose. The swollen blood vessels will cause your eyes to dilate and appear in dark circles. In addition to this, you may also have a dull ache and a feeling of pressure in the eyes.
AInfectionusually causes sinusitis, but it can also be caused by air pollution or allergies. When you have sinusitis, you can try these ways to treat puffy eyes from sinusitis.
Drinking a lot of water can improve your body's blood circulation and keep your eyes well-hydrated.
Dry air can irritate the mucous membranes of the nose. Use a humidifier in the bedroom can increase the humidity in the home. This will help remove swollen eyes.
Try to reduce alcohol and sodium intake, as they can cause fluid accumulation under the eyes and worsen sinus congestion.
The decongestants can help reduces inflammation and alleviate eye puffiness.
Pack the used tea bags with a soft cloth and place them in the eye area. Herbal tea can help constrict the blood vessels near the eyes and reduce inflammation and swelling.
How to Prevent Puffy Eyes
If you would like to avoid having puffy eyes, remember the following:
Get enough sleep every day.
Take breaks from time to time to allow your eyes to rest and become refreshed.
If there are some products you use that can irritate your eyes, avoid using those products.
When you elevate your head when you sleep, there is a possibility that fluid will not retain around your eye area.
Do not rub your eyes even when your eyes are itchy. This will also cause harm to the skin around the eye area. If you feel the need to rub your eyes, you can massage your eyes gently instead.