Tea tree essential oil is extracted from the leaves of the Tea Tree. This oil has been widely used throughout Australia for centuries. Some people call Tea Tree Oil "medicine in a bottle" because of its different health benefits. It can help treat hair loss, dry and itchy scalp, acne, head lice, canker sores, eczema, herpes, and warts.
If you search for something that can greatly improve your hair and scalp, you can try tea tree oil. It is an effective way to get rid of oily hair, dandruff, itchy scalp. Also, it can help moisturize, purify the scalp and stimulate hair growth. In addition, the natural ingredients in tea tree oil can help prevent viral and bacterial infections, which are the main reason behind scalp irritations.
How Tea Tree Oil Can Help Your Hair
It does not contain chemicals that can harm the hair.
It can help remove the bacteria, viruses, and fungi that have gotten stuck on the scalp.
If your hair is naturally oily or you get too much oil left behind on your scalp, you can use Tea Tree Oil to eliminate the excess oil.
Help remove the excess skin or dead skin left behind on the scalp.
Help remove any unpleasant smell on the hair due to being exposed to various environmental factors.
It can be used in any hair type. Whether your hair is curly, wavy, or straight, you can benefit from using it.
People have used it for a lot of their hair issues for decades already, which means that it works well.
Aside from hair problems, this can also be used for some skin and respiratory issues.
How to Use Tea Tree Oil for Hair Naturally
1.Tea Tree Oil for Hair Growth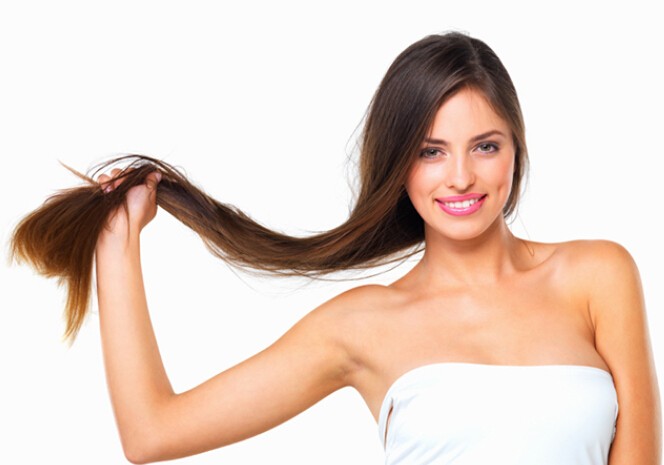 Since Tea Tree Oil can induce hair growth, you can use it to unclog your hair follicles. This will also nourish your hair roots so that your hair can grow faster than usual.
Mix a few drops of tea tree oil with another oil carrier and massage on your scalp. You will feel a refreshing and tingling effect on your scalp. However, you must add an oil carrier because tea tree oil itself is extremely strong.
Place a few drops of tea tree oil and mix it with any oil carrier like lavender oil.
Massage the oil mixture on your scalp. Make sure that you will only use your fingers and not your nails.
If you feel your scalp is tingling, you know it has reached your scalp.
At this point, you may be wondering why there is a need for tea tree oil to be mixed with a carrier oil. This is because it can be too strong and may have some bad effects on the scalp.
2. Use Tea Tree Oil to Prevent Hair Loss
Hair fall is one of the main issues of people. Both men and women fear that their hair is going to thin out. You can use Tea Tree Oil to prevent hair fall. It will help restore all the reconstituted nutrients in the hair.
Mix tea tree oil with olive oil is highly effective because of its antibacterial and antifungal properties.
Make sure that you will apply it near the scalp and massage it for a few minutes.
Rinse thoroughly.
Do this once every day, and you will see your hair start to grow thicker.
3. Use Tea Tree Oil to Prevent Dandruff

Dandruff can be very unsightly, especially when you cannot control the itch. As mentioned, tea tree oil has antifungal and antibacterial properties, preventing the fungus that causes dandruff. It also serves as a natural conditioner that can help eliminate the scalp flake without drying out scalp. At the same time, it will improve the condition of your hair and scalp.
Please take a few drops of tea tree oil and mix it with the daily shampoo you use.
You can use 10 drops of tea tree oil per eight ounces of shampoo.
Apply this mixture to the roots of the hair.
Let the mixture on your hair for about 5 minutes before rinsing to let the scalp soak up all the benefits.
Make sure that you will wash off the mixture completely.
Use this shampoo normally, and you will see how it helps you get rid of dandruff.
Read: 15 Remedies to Get Rid of Dandruff(Fast&Permanently)
4. Use Tea Tree Oil to Remove Lice
According to the new research from BMC Dermatology, tea tree oil has insecticidal properties elements: 1,8-cineole and terpinene-4-ol. They can help destroy the connection between the nits and the hair shaft and remove the nits or lice eggs.
Mix 3 to 4 drops of tea tree oil with a quarter of mild shampoo in a small bowl.
Add 3 to 4 drops of lavender essential oil and 4 to 5 drops of extra-virgin olive oil which will help suffocate the lice.
Mix again until all ingredients are thoroughly mixed.
Massage the mixture into the scalp area. Leave it on for 30-40 minutes.
Remove the lice and nits with shampoo lather.
Wash off with lukewarm water and comb through the hair to remove all lice and nits.
You can do this daily for 7-10 days to get rid of all the lice.
5. Use Tea Tree Oil to Prevent Dry and Itchy Scalp
Tea tree oil is perfect for the dry and itchy scalp caused by a fungus, bacteria, or allergic reaction.  The irritating and itchy scalp can also lead to other problems like hair loss. Tea tree oil can clear all the blockages in the hair pores and moisturize your scalp. For the prevention of scalp eczema and scalp folliculitis, you can also add some jojoba oil.
Mix 15 drops of Tea Tree with 2 tablespoons of jojoba vegetable oil.
Apply the mixture that you have created on your scalp.
Massage lightly until you have covered the entire head.
Cover the head with a towel and leave it on the hair for about 30 minutes.
Rinse the oil with warm water and dry your hair afterward.
You can do this whenever your scalp is extremely itchy.
You can also try some homemade recipes using tea tree oil to get rid of the itchy scalp.
6.Make Tea Tree Oil Shampoo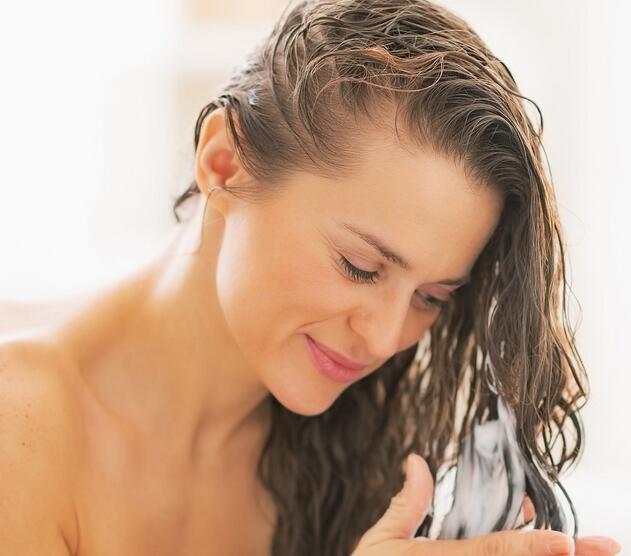 You can use Tea Tree Oil mixed in with other ingredients that contain some nutrients and minerals needed by the hair.
Add 25 drops of Tea Tree essential oil in 100 ml of mild shampoo.
You can also add Argan oil and honey.
Apply the mixture to your scalp and slowly massage it.
Leave for about 10 minutes on the hair.
Rinse with warm water.
You can do this 2-3 times a week.
Keep this shampoo closed in a place protected from light to preserve the qualities.
7. Tea Tree Oil as a Hot Oil Treatment
Do you go to the parlor to get hot oil treatments for your hair? Hot oil treatments are meant to make your hair softer and healthier looking. Why spend a lot of money on this hair treatment when you can do it on your own at home?
Heat water first and remove it from the heat source before it starts boiling.
Place your carrier oil and tea tree oil in a separate container and heat it over the water.
Make sure that the oil mixture is not too hot. You can do this by testing its heat on your wrist.
Once you are happy with the temperature, you can start placing it on your hair.
Separate your hair into different sections so you can thoroughly place the oil on various parts.
Once you have placed it on all sections, massage your hair.
Cover your hair with a shower cap.
Leave it on your hair for half an hour.
Shampoo and condition your hair.
You may need to do this once a week.
How to Choose the Best Tea Tree Essential Oil
The quality of tea tree oil from one brand to another will be very different. You'd better choose essential oils from organic farming. Plant essences are highly concentrated products, so the oil from conventional agriculture may contain pesticide residues.
Some Precautions in Using Tea Tree Oil
Tea Tree Oil comes with many benefits and advantages, especially for the hair, but it does not mean that there are no precautions that you have to note. To use Tea Tree Oil safely, here are a few things that you can do:
You can do a patch test with Tea Tree Oil before applying it to your hair because you may be one of the few who is allergic to it.
You must mix Tea Tree Oil with other carrier oil because it can be too strong on its own. If you would apply it on its own, it may irritate your hair and scalp more instead of giving you the benefits you expect to receive from it.
Too much Tea Tree Oil can actually make your hair brittle and weak.
When you use Tea Tree oil for the first time, your hair may start to become dry. this is normal. Give it a bit of time, and it will start to improve.
Other

Essential Oils Good For the Hair
Basil Essential Oil: It can improve the blood circulation of the scalp and slow down your hair loss.
Peppermint Essential Oil: it contains menthol, which can help improve blood circulation and promote hair growth.
Grapefruit Essential Oil: This can help strengthen the hair and fight against hair loss.
Laurel bay Essential Oil: This can help remove dandruff and shine the hair.
Rosemary Essential Oil: It can help prevent hair loss and promote hair regrowth.
Lavender Essential Oil: This can help prevent hair loss and stimulate new hair growth.
Ginger Essential Oil: This can help nourish the follicles and prevent hair loss.
Ylang Ylang Essential Oil: It is very effective against dry hair and hair loss. It can also help smooth the hair.
Lemon Essential Oil: It is an excellent cleanser for oily hair. You can use it before the shampoo.
Did using tea tree oil help you a lot? What are your thoughts about its effectiveness? Feel free to share your stories and your comments so other people will also become enlightened.